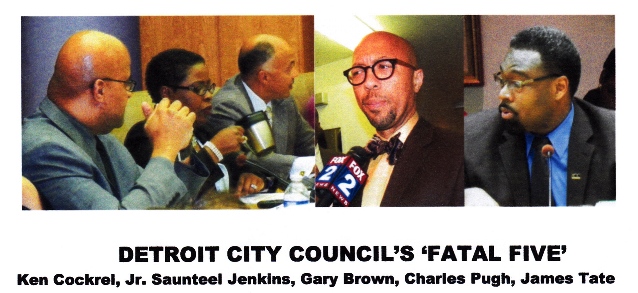 Detroit Channel 7 News appears to have been the ONLY news outlet that portrayed the grim reality behind Charles Pugh's 2016 conviction of sexual abuse of a 14-year-old child, and others, in the wake of his release from prison after serving only five years of a possible 15-year sentence.
Pugh's ability to commit such atrocities while serving as an elected City Council member and president, despite broad awareness of his crimes behind the scenes, stands as a condemnation of an entire system. That system also perpetrated the devastation of the City of Detroit by banks and corporations for profit, before, during and after the unprecedented bankruptcy declaration in 2014, assisted by Pugh and his cronies.
It is a grim tale akin to the crimes of Jeffrey Epstein, Ghislaine Maxwell, and their wealthy allies in the ruling class who shamelessly exploited young women for their pleasure for years before they were finally exposed.
By Diane Bukowski
December 22, 2021
DETROIT–The Detroit News today announced the expected parole of former Detroit City Council President Charles Pugh after he served only FIVE YEARS of a maximum 15 years for the sexual abuse of a 14-year-old child. His prison sentence in that case followed a civil suit for the abuse of a 17-year-old during his tenure in public office, and multiple reports of similar alleged cases.
Pugh, Gary Brown, and the rest of the "Fatal Five" on the Detroit City Council authorized the state take-over of the City of Detroit in 2012, which led to the Wall Street-manufactured Detroit "bankrupcty" in 2014. As a resullt, Detroit residents lost ownership of nearly all the city's assets, including the Detroit Water and Sewerage Department, and tens of thousands of city jobs. Meanwhile, the theft of tens of thousands of homes and the closure of hundreds of city schools proceeded in the ongoing tidal wave of bankster foreclosures and state-sponsored theft.
In contrast to its coverage of Pugh's impending release, and its previous advocacy in favor of the Detroit bankruptcy, the Detroit News published an astoundingly vindictive article on the release of juvenile lifer William Bryant, who was convicted at the age of 16 and served 35 years in prison for the robbery-killing of a Detroit Tigers fan during the 1984 World Series street "celebrations."
Bryant was released due to the U.S. Supreme Court's 2012 Miller v. Alabama ruling outlawing mandatory juvenile life without parole.
According to the Register of Actions in Bryant's case, he was belatedly released only after multiple proceedings in front of Third Judicial Circuit Court Judge Shannon Walker beginning in 2018, despite the U.S. Supreme Court's mandate.
Below are links to the Detroit News articles referenced here.
What former Detroit council president Pugh hopes to achieve on parole (detroitnews.com)
Man killed Tigers fan after '84 World Series. Now he's free and victim's family is devastated (detroitnews.com)
The Voice of Detroit is re-publishing excerpts from its 2015 article on Pugh's role in dismantling the City of Detroit below.
JAIL CHARLES PUGH! CIVIL MOLESTATION TRIAL NOV. 3; FORMER CC PRES. ALSO GUILTY OF CRIMES VS. DETROIT
Pugh on trial in civil lawsuit by "K.S.," young man who alleges Pugh sexually abused him
Pugh needs to be CRIMINALLY tried along with Fatal Five who approved 2012 Consent Agreement leading to Detroit bankruptcy, Gov. Rick Snyder, Kevyn Orr, collaborators, for genocidal crimes against people of Detroit
By Diane Bukowski
 Editorial
 Oct. 8, 2015
DETROIT – The daily media is currently keeping pretty mum about the ongoing civil trial of former Detroit City Council President Charles Pugh, alleging sexual abuse of a student at the Frederick Douglass Academy for Young Men in 2013. A jury trial in front of U.S. District Court Judge David Lawson is set for Nov. 3.
Also named in the lawsuit, filed on behalf of "K.S.," are former Detroit Public Schools emergency managers Roy Roberts and Robert Bobb, and DPS officials Berry Greer and Monique McMurtry.
Among the shocking allegations in the suit, which is linked at the conclusion of this article:
"34. On or about May 31, 2013, defendant PUGH began bribing plaintiff, promising him gifts, such as video games and money for performing sexual acts and/or making videos of plaintiff performing sexual acts. Defendant PUGH made it clear to plaintiff that his career would be ruined if anyone found out about these bribes, and continuously told plaintiff to keep their conversations private.
On or about June 1, 2013, plaintiff told defendant PUGH he needed One Hundred Sixty ($160.00) Dollars, and defendant PUGH agreed to give plaintiff the money, in exchange for plaintiff making a video of himself masturbating."
The suit also alleges that Pugh deliberately disobeyed orders from the student's mother to cease contact with her son. It says Pugh provided him with a cell phone so that they could communicate without her knowledge.
Detroit school board members also filed a 450-page Title VI complaint with the U.S. Justice Department in August, alleging that emergency managers appointed by the state have stripped the school district of its civil rights, by creating "separate and unequal treatment for African-American students", the majority of the district.
The complaint cites the teen's case as a glaring example of such treatment, and says board members had repeatedly warned the EM's against allowing Pugh to mentor young Black men.
VOD is not writing about this matter out of interest in its salacious content, or out of anti-gay bias. VOD is strongly in favor of rights for gay, lesbian, bi, and transgendered people, including the recent U.S. Supreme Court decision in favor of gay marriage.
This editorial is inspired by outrage that Pugh may have been carrying out activities such as sexual abuse of students and minors as he led efforts to dismantle the City of Detroit, in effect raping its people's assets, in his role as Council President. At the same time, he abused and disrespected hundreds of Detroiters who came before Council.
Pugh cast the deciding Council vote the hotly-contested Consent Agreement with the State of Michigan June 4, 2012. It opened the way for Michigan Gov. Rick Snyder's appointment of Kevyn Orr as Emergency Manager, and later for Orr's declaration July 17, 2013 that the city was bankrupt.
The bankruptcy trial in front of U.S. Bankruptcy Judge Steven Rhodes, also involving U.S. District Court Judges Gerald Rosen and Sean Cox, was essentially a dog-and-pony show whose racist, genocidal outcome had been determined long before it began by Wall Street. It ended with Detroit being ordered to hand over its Water & Sewerage Department to the Great Lakes Water Authority and billions of dollars worth of publicly-owned art at the Detroit Institute of Arts to the Founders' Society.
The bankruptcy Plan of Adjustment stole $7 billion from Detroit retirees, condemning many to official poverty status, and was responsible for the ongoing lay-offs of thousands of active workers, contracting out of their jobs, and deprivation of union rights for those who remained.
It rewarded Detroit's wealthy creditors including global banks and insurance companies with 95.9 percent of their claims; Detroit retirees and poor folks got 13.5 percent.
During days of Council debate on the Consent Agreement, hundreds of Detroiters showed up to decry the giveaway of their city in public comment sessions. Pugh was abusive and disrespectful to most of them.
He refused to move the hearings to the auditorium, forcing long lines of Detroiters to stand waiting in the hall in order to make their one-and-a-half minute comments, then forcing them to leave the Council chambers once they were done. He clearly violated the Open Meetings Act in doing so, because he should have provided full access to Detroit citizens to the entire Council sessions.
Pugh showed utter disrespect for well-known community leaders who gave comments, including Cardinal Baye Landy of Detroit's historic Shrine of the Black Madonna, a Black Christian nationalist church with broad political influence in Detroit since the militant days of the 1960's.
When Cardinal Landy took his place for comment, dressed as usual in casual clothing, Pugh asked, "You're a Cardinal?" apparently ignorant of the Shrine's history in Detroit.
The Shrine of the Black Madonna was founded and led by for three decades by Jaramogi Abebe Agyeman, formerly Dr. Albert Cleage, seen in Paul Lee's interview above.
Pugh had several people, including Lee, arrested and removed by police for allegedly exceeding the ridiculously picayune time limits on their comments. He threatened this reporter with arrest when she asked for 15 seconds more to speak. He noted on camera that she had been arrested before. He referred to her arrest and two felony convictions stemming from her legitimate duties as a reporter for the Michigan Citizen in covering a fatal state trooper police chase on Nov. 4, 2008, the day U.S. President Barack Obama was first elected.
Pugh played a prominent role in the City's giveaway, traveling to Lansing with Co-Chair Gary Brown to meet with Snyder officials to set up the Consent Agreement, which became the blueprint for the bankruptcy plan of adjustment. Ironically, Pugh as a former journalist himself signed an affidavit in her support during trial proceedings.
He also sat on a secret "Roots Cause Committee" with Brown that planned the dismantling of the Detroit Water & Sewerage Department under Judge Sean Cox.
VOD clearly condemns Pugh's alleged sexual violation of the youthful K.S. and others it is rumored were subjected to such treatment as well. It is horrifying that a man in such a position could act in such a manner after centuries of the oppression of African people which included rape and sexual abuse, not to mention the African Holocaust, slavery, lynchings, torture, murder, and disrespect of Black women as Pugh allegedly disrespected the mother of "K.S."
It is even more horrifying that Detroit's leaders including Wayne County Prosecutor Kym Worthy allowed such a man to ride off into the sunset of New York City to work as a waiter and carry on with his life and likely further abuses, without prosecution.
JAIL PUGH NOW!
Related documents and some of many VOD articles:
Pugh lawsuit and Pugh jury trial set for 11 3 15
http://voiceofdetroit.net/2012/04/09/banks-state-take-control-of-detroit-council-assassinates-city-in-5-4-consent-vote/
http://voiceofdetroit.net/2015/10/09/rally-v-bankruptcy-imposed-layoffs-union-busting-in-detroit-water-all-city-depts-tues-oct-13/
http://voiceofdetroit.net/2014/11/15/detroit-bankruptcy-plan-genocide-in-usas-largest-black-majority-city-rich-get-95-9-poor-get-13-5/
http://voiceofdetroit.net/2015/02/21/rhodes-says-detroits-unique-racial-composition-led-to-bankruptcy-ignores-cops-fraud/
http://voiceofdetroit.net/2015/10/06/detroit-retirees-vow-to-continue-fight-after-u-s-district-judge-dismisses-bankruptcy-appeal/
http://voiceofdetroit.net/2015/06/16/authority-approves-bankruptcy-theft-of-detroits-water-system-retirees-begin-referendum-campaign/
http://voiceofdetroit.net/2015/03/17/should-rhodesrosenorr-be-jailed-for-failure-to-report-bankruptcy-fraud-to-proper-authorities/
*********************************************************************************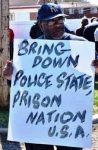 VOD's staff lives either on limited fixed incomes or is incarcerated. We are not paid; we publish the newspaper pro bono. Help keep us afloat by chipping in to keep stories on this Prison Nation and Police State, and related matters, coming! Any amount is appreciated.
                        DONATE TO VOD
(Contact editor for details on other ways to send funds, at 313-825-6126 or diane_bukowski@hotmail.com.)
**********************************************************************************