Heroic advocate for incarcerated people in Michigan and across the U.S. is killed at Detroit gas station, say police
Hundreds honored him at two memorials, last at gas station 
VOD interviewed Jones last year, extends condolences to his family, colleagues and friends
By VOD Editor Diane Bukowski
December 1, 2022
DETROIT — Daniel Jones' passion, intelligence, and commitment shone in VOD's interview with him, during a small rally in the bitter cold Jan. 25, 2021 outside the Frank Murphy Hall of (In)Justice in downtown Detroit (above).
The rally called attention to the many dozens of Michigan juvenile lifers who languish in prison, particularly those from Wayne County, despite U.S. Supreme Court rulings in 2012 and 2016, outlawing mandatory JLWOP.
Jones spoke not only for juvenile lifers, but for all those condemned to death in prison in the U.S. He was incarcerated in the Michigan Dept. of Corrections at the age of 16 in 1996, and spent 23 years there. He finally emerged after his juvenile lifer re-sentencing in 2017, and devoted his life to the battle for those he left behind, as a leading organizer in  Nation Outside and The Michigan Coalition to End Mass Incarceration.
Hundreds came out to mourn Jones and testify to his work, after he was shot to death Nov. 19, 2022 at a gas station on Greenfield near Eight Mile Rd. The Detroit Police Department released a "Green Light" video showing his killer that has led some to infer that Jones was engaged in shady business at the time. But close attention to the video reveals that the DPD drastically edited it before releasing it. The video clearly shows a man leaving his car, next to Jones' truck at the gas pumps, and walking to the passenger side of Jones' vehicle.
But the rest of it is obscured by a Detroit Police Department logo that pops up asking for information on the killer. It does NOT show the man climbing into the passenger seat of Jones' car and then shooting him, and it does NOT show the killer's car taking off southbound on Greenfield, as police told reporters.
WHAT IS THE DPD COVERING UP HERE? Why haven't they been able to locate the killer, whose car is clearly seen from the rear (where the license plate should be)? The DPD is calling on the community to contact them with any information on the killer.
BUT WHERE IS DPD'S INFORMATION ON THE KILLER? 
See full video at Detroit police seek person of interest linked to homicide on city's west side (clickondetroit.com)
Screenshots from Green Light video of Daniel Jones' alleged killer:
TOP: This is the last shot from the video released by the DPD. Killer's car is shown at left, with rear end clearly visible where license plate would be. 
BOTTOM: This screen pops up to cover video before its completion (note purple line).  Should people be calling the POLICE with tips about the suspect? WHAT IS DPD covering up? 
VOD HAS A CALL IN TO THE DETROIT POLICE DEPARTMENT REQUESTING THE REMAINDER OF THE VIDEO.
************************************************************************************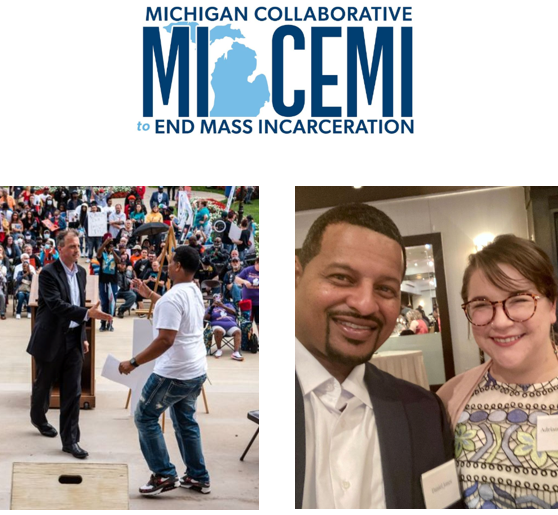 Remembering Danny Joneswritten by Adrianna Parent née Duchene
Danny was fun and funny, and loved to have a good time. He loved his family. He would share fond stories of them and we talked frequently about how excited he was to see them. He was excited for the birth of his son this year, and was eager to raise him and be part of his life.
He touched many many people throughout his too short life. The loss of Daniel Jones is felt deeply by countless people across the country. I miss my friend and I mourn the loss of his light in this world. I pray for resilience, peace, and hope for all of us that are affected by his death.
Danny was my colleague and my partner in our early days of working together at MI-CEMI. We learned together and taught one another, figuring out how to run an organization while furthering its initiatives and "learning to fly the plane while it's in the air". We cheered each other on during good times and bad, and developed a good friendship outside of work.
Danny was sought out. He was the Program Director at American Friends Service Committee; a Board Member for Nation Outside; the Chairperson for the Voting Access for All Coalition; and served on the Leadership Council to End Life Without Parole at the Human Rights Watch. He was also part of the Second Look Campaign in Michigan; the Incarcerated Children's Advocacy Network; and held a weekly support group for loved ones of people who are incarcerated.
Related:
DOES KYM WORTHY WANT 54 MICH. JUVENILE LIFERS TO DIE IN PRISON, VIOLATING U.S. SUPREME COURT ORDERS? | VOICE OF DETROIT: The city's independent newspaper, unbossed and unbought
150 MICHIGAN JUVENILE LIFERS FACE POSSIBLE DEATH FROM COVID-19 AS THEY SERVE OUTLAWED SENTENCES | VOICE OF DETROIT: The city's independent newspaper, unbossed and unbought