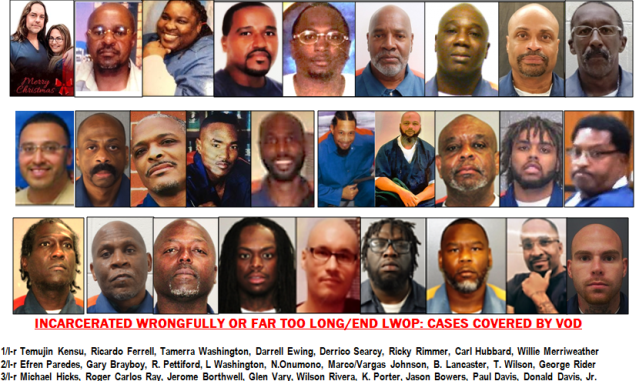 DONATE TO VOD BY MARCH 19!!
Hello, VOD readers and friends, and a special greeting to the families and friends of Michigan lifers whose cases VOD has covered (see above–put names of an incarcerated individual in VOD's search engine to find their story). VOD faces our quarterly HostPapa web hosting charge of $460.00, absolutely due by March 19. Our editors and reporters are not paid, and live on minimal fixed incomes or are incarcerated. WE NEED YOUR HELP TO KEEP BATTLING AGAINST THIS PRISON NATION AND POLICE STATE! Please donate whatever you can afford BEFORE MARCH 19!
CashApp $MDianeBukowski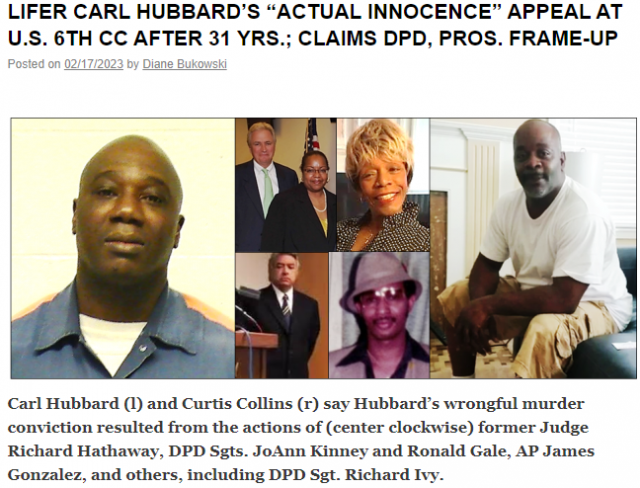 Carl Hubbard's case has been covered since 2019. He has a good chance of victory now! After battling virtually on his own, pro se, for decades, he is at the Sixth Circuit Court of Appeals, which has appointed an attorney to represent him. His case is one of the most egregious of those Wayne County residents targeted by police and prosecutors in the 1990's, using a Ring of Snitches. He and another lifer, Andre Nelson, were framed up by DPD Sgt. Joann Kinney and others in 1992 and 1993, with no forensic evidence, only coerced witness statements and a confession written by the police although the defendant could not read or write.