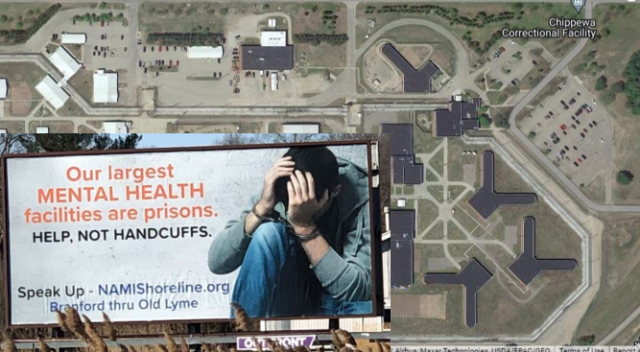 Event addressed spectrum of trauma, its relevance during mitigation for juvenile resentencing, how it can be significant to Second Look legislation.
Speakers included leaders from faith community, NOI, MSTA, Nat'l Lifers; mental health pros, singer Shawn Harris, author-organizer Robert Hinds
By Ricardo Ferrell, VOD Field Editor
With Omar Warlick, Guest Writer
August 9, 2023
KINROSS TWP. – Seeking new ways to create an impact on the community by giving back has become the norm for the inmates at Chippewa Correctional Facility in Michigan. On Wednesday, June 28, the Christian Faith Community, The Nation of Islam (NOI) Prison Study Group, The Moorish Science Temple of America (MSTA) Prison Study Group, and The National Lifers of America (NLA) united to host an interfaith trauma and mitigation symposium that raised awareness about mental health.
The event featured guest speakers:
Twannie Gray LMSW, Founder Solution Behavioral Health
Assegid Mersha LMSW, published author, Founder of Reenvision You Counseling and Therapeutic Services.
The symposium addressed the spectrum of trauma and its relevance during mitigation for juvenile resentencing, as well as how it can be significant to the pending Second Look legislation.
While mental health is trending as a hot topic in main culture, it's a significant issue inside of prisons too.
"Most of us have experienced trauma in some way. This was our opportunity to bring attention to this issue. Collectively, we agreed that mental health was the cause that we would support," explained event organizer and author, Robert T. Hinds.
"The efforts being made in the African American community towards eliminating the stigmatization of mental health is a step in the right direction," said Demel Dukes. Dukes is the NOI Prison Study Group Coordinator, Vice President of the National Lifers Association, and a Parole and Commutation Facilitator.
While mental health services inside of Michigan prisons are scarce, one program offered to inmates inside of the Chippewa Correctional Facility to help with mental wellness is called "The Compassion and Accountability Course." Developed by singer, songwriter, and producer, Shawn Harris (who is also the author of hit song, "Body Language" featuring Shawn Harris, Big Sean, Jhene Aiko, and Ty Dolla $ign, the program has already helped over 300 men.
The course places an emphasis on the capacity to express sympathy, empathy, and compassion, which coincides with the requirements of the parole board.
"Accepting full responsibility for our criminal actions and having remorse is vital for anyone who truly wants to be rehabilitated," said Harris.
According to Hinds, the symposium was designed to create mental health awareness and to provide effective tools to assist men inside the prison walls. Hinds, author of several projects, isn't new to advocating for mental wellness.
He recently partnered with Mersha to publish a book titled, "Taking The Reign: A Guide To Overcoming Emotions (Authors' Expanded Edition)". The book includes a collection of raw and engaging stories from 25 other incarcerated men and is geared towards helping young men ages 11-18 identify and understand their emotions.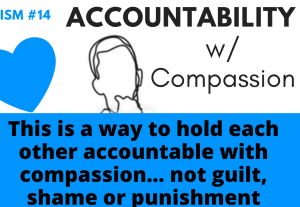 In the book, each of the contributing writers provide youth with real life accounts about how they dealt with their emotions prior to prison, their physical responses to these emotions, and their advice to young men today. In a unique way, the project allows the inmates to mentor young men from a distance by sharing their personal stories.
In addition to the personal narratives, Mersha provided a wide range of mental health exercises and tools for youth to utilize to manage and overcome their emotions.
Overall, Hinds has developed a diverse portfolio of written works. He is also the author of "Peter the Praying Mantis", "Taking the Reign: 27 Reflections on Overcoming Emotions for Teen Boys" and "The Vault: A Simple Guide for Building Your Entertainment Empire".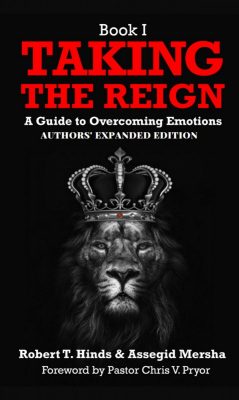 In addition, he recently collaborated on other writing projects promoting positive initiatives including a children's book for urban youth promoting literacy titled "Robert Reads", and "Etiquette and Professional Development Guide: Preparing for Reentry and Success", a national program to help prepare returning citizens for adapting to society effectively that will be introduced into state and federal institutions later this year. All of the publications, as well as information on how to become a trained facilitator for the etiquette and professional development program can be found at   https://www.alifeforalife.og/bookstore.
"Neither I nor the other men involved in helping organize these projects, writing books, developing courses, or facilitating programs are being paid to do so," said Hinds. "The only profit we receive is the sense of purpose we feel from doing the hard work and the benefit of knowing that we are giving back to the community."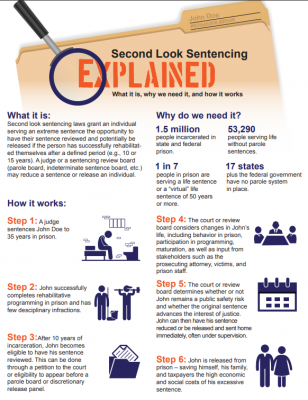 The trauma and mental health symposium was just one of the special events spearheaded by the men at Chippewa Correctional Facility this year to provide educational opportunities for the inmates and to support nonprofit organizations.
The inmates continue to strive to demonstrate through their goodwill efforts that they aren't "irreparable" and that they can offer great value to the community. As they remain committed to hosting events like the trauma and mental health symposium, they are also contributing to rehabilitation and mental wellness of others.
"Partnering with these organizations to carry out their mission was an honor," said Gray. "I'm thankful to be a part of it and to assist in any way."
Related VOD Stories: by Field Editor Ricardo Ferrell
Posted 8/18/2017 PRISONS THE NEW MENTAL INSTITUTIONS | VOICE OF DETROIT: The city's independent newspaper, unbossed and unbought
Posted 9/26/2020 A MENTAL HEALTH NIGHTMARE BEHIND BARS AT MDOC; SEPTEMBER IS SUICIDE PREVENTION MONTH | VOICE OF DETROIT: The city's independent newspaper, unbossed and unbought
Posted on 03/27/2021  MDOC EXPERIENCING RISE IN SUICIDES AT TREATMENT PROGRAM; ARE CORRECTIONS OFFICERS RESPONSIBLE? | VOICE OF DETROIT: The city's independent newspaper, unbossed and unbought
Upcoming story: Mistreatment of Mentally Ill Exposed in MDOC
Early prison release reforms split Michigan lawmakers as victims push back (detroitnews.com)  June 15  article by Beth Leblanc, featuring co-writer of VOD story Omar Warlick.
To learn more about Omar Warlick go to his Facebook page: Omar X Warlick.
Steps to Life, Inc. (stepstolifeinc.org)