MANY MORE ACROSS THE U.S. AND THE WORLD

VOICE OF DETROIT is focusing on coverage of mass incarceration and the criminal actions of the police, largely in Michigan in its original stories. Gaza, part of the homeland of the Palestinian people, is considered the world's largest open-air prison. This post is pinned to the top of our home page, so our readers can see the breadth and even revolutionary consciousness of the movement in support of the Palestinian people here in the U.S. The mainstream media here gave virtually no coverage to this protest and many more, as Israel, fully supported by the U.S. government and hundreds of billions in U.S. taxpayer dollars, carries out the massive slaughter and genocide of the Palestinian people.
To see more coverage, subscribe to the YouTube channel above, and watch Al Jazeera at Breaking News, World News and Video from Al Jazeera. Also follow our U.S. Rep. Rashida Tlaib as she stands heroically against the weight of the U.S. government to support her people and colonized peoples across the world.
.@POTUS, the majority of the American people are not with you on this one. #CeasefireNow pic.twitter.com/rV97zrMkad

— Rashida Tlaib (@RashidaTlaib) November 3, 2023
In Michigan, Muslim Leaders are holding a press conference set for Thurs. 11/9/2023 at 12 Noon outside the Patrick V McNamara Federal Building 477 Michigan Ave. Detroit, MI. See: Gaza Massacre: Michigan Muslim Leaders Call to #AbandonBiden in 2024 Election http://voiceofdetroit.net/wp-content/uploads/Michigan-Muslim-Leaders-Call-to-AbandonBiden-in-2024-Election-110647-PR.pdf.
Muslim Michigan leaders, echoing the sentiment of their communities, are pledging to  #AbandonBiden.
With over 10,000 Palestinans killed, 75% of them women and children, the Biden Administration has facilitated the genocide of Palestinians in Gaza through its refusal to demand a ceasefire.
Furthermore, the Administration has pursued additional aid for the Israeli government as it actively continues its mass murder of entire families and communities in Gaza.
Earlier, Minnesota Muslim leaders urged President Biden to call for an immediate ceasefire to the ethnic cleansing of Palestinians in Gaza by Oct. 31, 2023.
Now that the Ceasefire Deadline has passed, Muslim Michigan leaders are pledging to
#AbandonBiden and actively campaign for their communities to follow suit.
The press conference will include speakers from the Michigan Muslim community including: ● Imam Dawud Walid ● Mona Mawari ● Imam Imran Salha ● Shaykh Mohamed Almasmari and others.
Related from Minnesota Star-Tribune
Local Muslim leaders vow to campaign against Biden unless he calls for cease-fire (startribune.com)
VOD will be covering this event, as part of its commitment to call for the overturn of Police State(s) and Prison Nation(s). Gaza is known as the world's largest open-air prison. The tens of billions of our tax dollars used to finance  genocide in Gaza and a neo-fascist government in Ukraine should be going to support the needs of the people, to provide jobs/ liveable income, education, housing with water, electricity/heat, and education through the college level. The provision of these needs for ALL will combat the genocidal mass incarceration of those from communities of color and poor communities.
************************************************************************************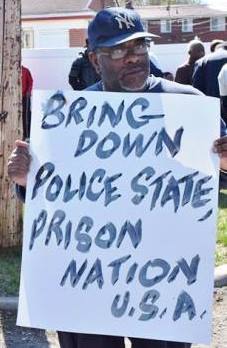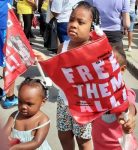 Voice of Detroit is a pro bono newspaper, now devoting itself entirely to stories related to our PRISON NATION and POLICE STATE. Funds are needed regularly to pay quarterly web hosting fee of $460.00 and other expenses. VOD will disappear from the web if fee not paid.
VOD's editors and reporters, most of whom live on fixed incomes or are incarcerated, are not paid for their work. Ongoing costs include quarterly web charges of $460.00, P.O. box fee of $180/yr. and other costs including utility and internet bills, costs for research including court records and internet fees, office supplies, gas, etc.
Please DONATE TO VOD at:
 Cash App at (313) 825-6126
************************************************************************************