AL WILSON'S SONG "THE SNAKE" IN VIDEO ABOVE IS AN APT ALLEGORICAL REFERENCE TO WALL STREET BANKS' ROLE IN DETROIT.
 $350 million loan from Barclay's to pay off other criminal banks at issue
Former Councilwoman Sharon McPhail was present when POC debt shoved down city's throat
Wallace Turbeville authored Demos report on Detroit bankruptcy
By Diane Bukowski 
Analysis 
December 17, 2013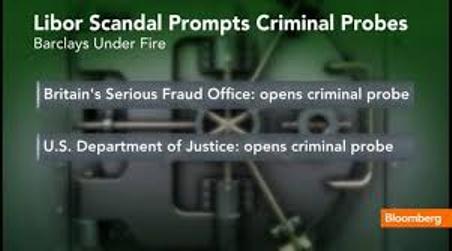 DETROIT – A three-day trial in bankruptcy court to determine whether Detroit should borrow $350 million from one of the world's top criminal banks, the UK-based Barclay's, a chief actor in the LIBOR scandal, in order to pay off $230 million in interest-rate swaps to UBS AG and the Bank of America, also convicted of numerous financial crimes, began today before U.S. District Court Judge Steven Rhodes.
Objectors have criticized the "post-petition financing" because it ties up at least 20 percent of the city's income tax revenues as well as casino taxes for 10 years to back up the debt. It also allows doubling of the interest rates involved, among other factors.
Today witnesses called by Jones Day, representing Detroit under Emergency Manager Kevyn Orr, testified on behalf of the deal. They claim it will involve an 18 percent cut on the swap termination amount and save the city money. Jones Day attorneys represent the banks cited in other cases across the globe, but the firm has claimed that does not hinder its objectivity as Detroit's litigators in the bankruptcy proceedings, just as it claimed that working for its former employee Orr was not a conflict of interest.
Rhodes is to decide Wed. Dec. 18 at 9 a.m. whether former Detroit City Councilwoman Sharon McPhail will be allowed to testify regarding the origins of the swaps in 2005. Wallace Turbeville, Senior Fellow at the Demos Project and author of a scathing November report on the Detroit bankruptcy filing, has also been called as a witness. Both are to appear on behalf of retiree David Sole, a leader in the Detroit Debt Moratorium Coalition, who is represented by attorney Jerome Goldberg.
The swaps are part and parcel of what has become a $2.28 billion Pension Obligation Certificates (POC or COPs) loan foisted on the city by UBS AG and Siebert, Brandford and Shank, whose current COO is Sean Werdlow, Detroit's CFO at the time of the original POC loan in 2005.  Also at the Council table in 2005 were representatives of Wall Street ratings agencies Standard & Poor's and Fitch.
"Many tens of billions of dollars of taxable pension fund debt transac­tions tied with swaps have been entered into by states and municipalities in the last 20 years," Turbeville wrote in his report. "They have been severely criticized as vehicles for price gouging by banks that underwrite the bond debt and provide the swaps. . . ."
Turbeville blasted the banks for taking advantage of the likely naivete of city officials to procure the loans. Detroit defaulted on the original POC debt in 2009, after the global economic crash of 2008.  To avoid a catastrophic payment of up to $400 million to the debt-holders, the city agreed to pay higher rates on the debt, and hand over its casino tax revenues to a trustee as collateral. Orr then deliberately refused to pay a POC debt due June 14, 2013, and last month declared he would not make payments on the city's general obligation debt as well. Fitch, poponent of the POC's,  has therefore downgraded the city's debt rating to D, lowest in the country.
EM Orr himself cited the POC debt as one of the chief factors in the city's crisis, saying in his June 14 Proposal for Creditors, 'The City has identified certain issues related to the validity and/or enforceability of the COPS that may warrant further investigation."
WALLACE TURBEVILLE OF DEMOS IN RT VIDEO ABOVE, ON BANKS.
Turbeville goes much further.
"The banks and insurance companies involved in this trans­action had a moral and possibly legal obligation to explain its embedded risks to the city and to make certain that the city and the public under­stood those risks. And even if they did explain the risks, they also had an overriding moral obligation to refuse to do the transaction since it was so imprudent. The circumstances of the Detroit pension swap transactions were so extreme that they clearly amounted to unconscionable behavior. A court can determine whether the moral obligation was also a legal one."
Turbeville adds that further illegality was likely involved in using the POC deal through non-profit service corporations created for that purpose, instead of conventional general obligation bonds payable by the city.
". . . .the instruments bought by investors generated cash as if they were conventional bonds," he explains. "However, the city paid under a service contract rather than straightforwardly making payments on bonds. Since its obligations were under a service contract, the city did not comply with legal requirements governing the issuance of bonds. It appears that the COPs structure was used to avoid limitations on debt, such as voter approval of the transaction and legal limits on debt, that would have applied had the conventional general obligation bond been used."
Turbeville asserts that Orr should use the likely illegality of the POC's and swaps as leverage to drastically cut the debt involved. In the Montgomery County, Ala. bankruptcy plan of adjustment, JPMorgan Chase was forced to forego 75 percent of sewage bond debt due to its fraudulent lending practices, exposed in lawsuits filed against it by the county.
In an affidavit, McPhail recalls City Council meetings in early 2005 where she and Council members JoAnn Watson, Barbara Rose-Collins, and Maryann Mahaffey strongly opposed the loan. While Mahaffey was in the hospital, then Council President Ken Cockrel, Jr. called out the police to roust the other three members from their homes to force a quorum at one of the first discussions Jan. 31, 2005.
"I researched other cities that entered into similar pension obligation certificates and . . . . were already encountering financial difficulties as a result," McPhail says. "I recall representatives of the banking institutions, their law firms and representatives of the ratings agencies appearing before Council. To the best of my recollection, Fitch and Standard and Poor's appeared before Council.
"The debate between me and them related to the risk . . . associated with the potential for a financial downturn, and in light of Detroit's precarious financial situation that had existed for years. All of the representatives of the banks continually assured Council members that there would be no risk associated with the City adopting these financial instruments."
She goes on to state that she remembers Detroit CFO Sean Werdlow strongly pushing the loan, which was the largest of its kind in the country.
"After this process was over, CFO Werdlow was given a lucrative job with one of the financial institutions involved in the Pension Obligation Certificates," she says.
McPhail adds, "This process reminded me of mortgage predatory lending, where unsophisticated homeowners were placed in exotic mortgage loans, ensured there was no risk involved, and then lost their homes when the housing bubble burst [in 2008]."
In an article for The Michigan Citizen, this reporter quoted McPhail at the council table Feb. 4, 2005, telling former Mayor Kwame Kilpatrick, "This is a very risky transaction. Your own people at your economic forum called this one of the seven deadly sins of municipal finance. If the deal doesn't do what is expected, we could face receivership under the local government Fiscal Responsibility Act. If the stock market does well, that $1.2 billion in unfunded pension liability could go away, but we'd still owe it in bonds."
Under pressure from the mainstream media, Wall Street and the Kilpatrick administration, which threatened downgrades of the city's debt ratings and massive lay-offs, the Council finally caved and agreed to the deal.  At the end of 2005, however, "you knew I was a snake" Standard and Poor's downgraded the city's debt rating to BBB-, one step above juke level.
This reporter wrote at the time, "Despite Kilpatrick's lay-offs of 1,396 city workers since June and recently disclosed plans to close most of the city's recreation centers, S&P said, "The administration's hesitancy to cut positions, as well as the inability to adjust union contracts to gain savings, has deepened the budget gap for fiscal 2006." The agency went on to demand that city workers and retirees pay even more for their health care, although they have already shouldered increasing health care co-pays."
In his affidavit for the court hearing, Turbeville explains, "The pension swaps were subject to termination if the city suffered a credit rating downgrade from its then current level or if an emergency manager was appointed, or if the city missed a payment, all of which happened."
He says that UBS AG and Bank of America/Merrill Lynch had already profited from the POC swaps to the tune of $250 million from 2008-2012 alone, and should not now be demanding more.
"The emergency manager's plan to pay the swap termination fees . . . .should be abandoned. . . ." he says. "The bank counterparties should be made to bear the  consequences of the original swap transactions . . . The alternative is to litigate these matters in the bankruptcy proceeding where they could be subject to being disallowed because of the banks' (counterparties) unclean hands."
Nearly all of the bankruptcy's corporate objectors are also opposed to the Barclay's loan, largely because it lessens their share of the pie. If the loan goes through, it will also affect funds available for the city to pay its retirees. Orr has already ceased paying anything into the pension systems.
Although he will not testify on other portions of his report in court due to the limited topic, Turbeville says adamantly that neither pension funding nor employee health care are not responsible for the city's crisis and in fact are in line with amounts paid in other cities of comparable size. He notes that Orr's consultants Milliman Inc. have used questionable methods to come up with a headline-grabbing amount of $3.5 billion in pension underfunding, while the actual amount is likely closer to the $800 million estimated by the pension funds actuaries.
He says Milliman, in its national report on public pensions, used more acceptable methods to calculate underfunding in cities other than Detroit. Both Charles Moore of Conway McKenzie and former State Treasurer Andy Dillon testified during the eligibility trial that Milliman had never given a final documented report on the city's pension underfunding rate. Turbeville notes Orr's likely motive in using the $3.5 billion figure is a takeover of the pension funds.
Turbeville also opposes the sale of the city's Water and Sewerage Department, and any further cutbacks in city workers and wages, saying those actions will do nothing to increase city revenues. Turbeville says all that is needed to get the city out of bankruptcy is a mere $198 million in revenue infusion. He calls on the state of Michigan to supply those funds, since it deliberately cut Detroit's revenue-sharing funds in order to reach a state budget surplus and get high bond ratings from Wall Street.
Related documents:
Demos Detroit bankruptcy report highlighted
DB McPhail 12 16 13 (McPhail affidavit)
Related articles:
http://voiceofdetroit.net/2013/12/11/stop-more-giveaways-to-the-banks-dec-17-9-a-m-in-detroit-banks-involved-in-citys-bankruptcy-just-dodged-4-3-billion-in-eu-fines-for-fraud-others-got-hit/ 
http://voiceofdetroit.net/2013/12/04/detroit-bankruptcy-eligibility-decision-unprecedented-worst-in-the-country/  
http://voiceofdetroit.net/2013/12/01/as-detroit-bankruptcy-decision-looms-tomorrow-still-no-criminal-investigation-of-citys-2-8-billion-poc-debt/ 
http://voiceofdetroit.net/2013/11/05/detroit-bankruptcy-testimony-retirees-get-16-cents-wall-street-gets-billions-assets-stolen/ 
http://voiceofdetroit.net/2013/11/02/back-off-city-pensions-detroit-pension-fund-at-77-wayne-co-at-46-michigan-at-65-5/ 
http://voiceofdetroit.net/2013/10/27/a-thousand-take-streets-to-stop-detroit-bankruptcy-repeat-action-mon-oct-29-12-n-as-snyder-testifies-rhodes-should-recuse-self-led-pro-em-forum/ 
http://voiceofdetroit.net/2013/10/27/jpmorgan-said-to-reach-13-billion-u-s-settlement-on-mortgage-bond-sales/ 
http://voiceofdetroit.net/2013/10/22/a-grand-heist-detroit-city-council-people-say-no-to-banks-em-barclays/  
http://voiceofdetroit.net/2013/10/09/constitutional-civil-human-rights-before-detroit-bankruptcy-groups-say-protest-tues-oct-15-10-am/ 
http://voiceofdetroit.net/2013/09/28/nan-to-protest-detroit-bankruptcy-filing-tues-oct-15-10-am-fights-police-brutality-in-ohio/ 
http://voiceofdetroit.net/2013/09/23/detroit-retirees-residents-committee-blast-bankruptcy-filing-at-court-hearings/ 
http://voiceofdetroit.net/2013/09/17/official-retirees-committee-in-detroit-bankruptcy-blasts-em-orr-gov-snyder-asks-for-stay-pending-higher-court-ruling-what-will-judge-rhodes-do-sept-19/ 
http://voiceofdetroit.net/2013/09/11/dennis-archer-former-consultant-to-detroit-lender-ubs-ag-meets-with-top-obama-aides-execs/
http://voiceofdetroit.net/2013/09/09/illitch-plans-881-million-red-wings-stadium-project-with-public-funds-despite-detroit-bankruptcy-filing/ 
http://voiceofdetroit.net/2013/09/09/detroit-bankruptcy-filing-slows-michigan-bond-sales-84-high-interest-rates-cited/ 
http://voiceofdetroit.net/2013/08/27/secrecy-of-detroit-bankruptcy-docs-release-of-casino-taxes-swaps-retirees-committee-at-issue/ 
http://voiceofdetroit.net/2013/08/20/detroit-bankruptcy-objections-raise-possible-bank-crimes-related-to-poc-debt-and-casino-tax-deal-hundreds-protest-banks-in-downtown-detroit/ 
http://voiceofdetroit.net/2013/08/20/detroit-schools-set-to-pay-hefty-rates-on-92-million-bond-due-to-city-bankruptcy-filing/ 
http://voiceofdetroit.net/2013/08/16/state-stays-lawsuits-vs-em-law-pa-436-citing-detroit-chapter-9-bankruptcy-filing/ 
http://voiceofdetroit.net/2013/08/16/no-banker-left-behind-in-detroit-bankruptcy-case/ 
http://voiceofdetroit.net/2013/08/12/rush-to-detroit-bankruptcy-judge-sides-with-em-orr-aug-2-approves-retirees-committee-prematurely-sets-breakneck-deadlines/ 
http://voiceofdetroit.net/2013/07/29/war-retirees-workers-residents-v-wall-street-in-detroit-bankruptcy-judge-throws-out-state-claims/ 
http://voiceofdetroit.net/2013/07/23/detroit-bankruptcy-snyder-orr-want-retirees-suits-dumped-while-creditor-ubs-announces-high-profits-hearing-wed-july-24-10-a-m-judge-rhodes/