Detroit Federation of Teachers (DFT) Mass Membership Meeting Sunday, Jan. 25, 2 pm, Adoba Hotel in Dearborn (former Hyatt Hotel at Fairlane)
From Ivy Bailey, DFT executive VP–from DFT website http://dft231.mi.aft.org/
DFT President Steve Conn has called a mass DFT membership meeting for Sunday, Jan. 25 at 2 p.m. at the Adoba Hotel in Dearborn, 600 Town Center Drive. It is imperative that all members show up and voice their concerns about rebuilding the union and saving public education. Remember to bring your DFT card or identification. This is a DFT membership only meeting.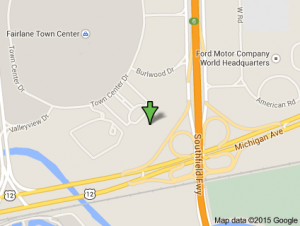 ___________________________________________________
CANCEL DPS DEBT, NO EM, NO LAY-OFFS, REBUILD PUBLIC EDUCATION AMONG DEMANDS PUT FORTH BY DFT'S NEW LEADERSHIP 
By Diane Bukowski 
January 24, 2015 
DETROIT – Newly-elected Detroit Federation of Teachers (DFT) President Steve Conn, Exec. Vice-President Ivy Bailey, and DFT board members have hit the ground running, setting a mass union membership meeting this Sunday in response to teachers' petitions. They plan to discuss "re-building the union and saving public education," Bailey said on the DFT website.
DFT Local 231 has 4,000 members, the largest of any union local based in Detroit.
"With the support of my fellow teachers, of our students, and our community, I believe that we can stand up for the real hope and progress that has long been denied," Conn said earlier. "I believe that our impoverished city can have a bright future, because I know the great potential of the students I teach, and I know the deep compassion of the teachers with whom I work."
Conn called in particular for the cancellation of the district's debt, a key issue since debt payments to the banks, on loans initiated by state emergency managers, have for years swallowed up a large portion of state per-pupil aid to DPS, at one time as much as 90 percent.
The DFT's new leadership was sworn in Jan. 20 by Michigan American Federation of Teachers President Dave Hecker, who told VOD the key issue now is "unity."  The swearing in was preceded by a small but enthusiastic rally of teachers, community members, and students. The board held its first meeting immediately afterward.
"We finally have a leadership that won't be afraid to challenge the state government and its sold-out, racist politicians," DPS teacher Chrystal Bonner told VOD during the rally. "EON/BAMN won't allow Steve to sell us out. They have an overall agenda to fight for equal justice for teachers, students and the city of Detroit."
"EON/BAMN" stands for "Equal Opportunity Now, By Any Means Necessary," the slate which Conn, who has been a respected DPS teacher for 30 years, led.
Elected Detroit Board of Education members Elena Herrada and LaMar Lemmons said they were elated at the DFT election results. Under emergency management, the board has been left with virtually no powers, so they refer to themselves as the "board-in-exile."
"I'm very happy, and hopeful for change," Herrada, who represents District 2, told VOD. "I'm hopeful to confront the corruption of emergency management. We are no longer afraid. This will be a new day."
Lemmons said, "I believe Mr. Conn will stand up to the Governor Snyder's unrelenting attack on our children and the voting rights of the people of Detroit. DPS is controlled by Snyder through his emergency managers. My greatest concern is that Snyder will do to DPS what he did to the school districts of Inkster and Highland Park—dissolve them and declare them insolvent. We must have a massive mobilization of Detroit's people along with our suburban district brothers and sisters like those in Garden City. Snyder is only attacking that district as a sacrificial lamb so Public Act 436 will not appear to be racist."
DPS graduate Leroy Lewis, who was active with BAMN throughout his years in the district, said, "The DFT now has a big opportunity to return to what it used to be, a true union, a place people can come for protection and support. The attacks on DPS are not just on teachers but on students, taking away our schools, books and supplies and increasing our class sizes. They are a racist attack on the entire city of Detroit."
Mike Mullholland, retired Vice-President of AFSCME Local 207, which formerly represented over 1200 workers at the Detroit Water and Sewerage Department, said the DFT now may be able to revive the struggle as city workers were not able to do in the current climate. Under the Detroit bankruptcy, DWSD is being dismantled and handed over to a regional authority, along with much of the city's assets.
"DFT has 4,000 members," he noted. "To the people of Detroit, anything centered on our youth is the most important matter. Steve has always helped mobilize the youth, and he will continue to do so. The youth are the key to Detroit's future."
Candace Martinez, a senior at Cass, sat with her classmate, Conn's daughter Edie, as she told VOD, "We need people like me and Edy to start the movement, to begin opening up more schools, not to be afraid. If we stand up, others will follow."
Edie Conn said, "With my dad leading the way, we will win changes for the whole city, not just DPS. Right now we've got 40 kids literally suffocating in a classroom with not enough desks, books, and supplies. We have no toilet paper. We must open up more schools, bring the EAA (Educational Achievement Authority) and charter schools back into the district so that we will have more students."
Over half of Detroit's students attend charter schools now, the result of years of public school closures. Along with the district's debt, the exodus of pupils has decimated funding for DPS. Many of those who have controlled the district from on high have lauded the example of New Orleans. Leaders there have used the excuse of the devastation caused by Hurricane Katrina to wipe out public schools altogether.
The mainstream media has focused largely on Conn as a lone wolf radical who won election by 16 votes. But he has had broad support from a large number of teachers for years. DFT members showed that in 2010 when a large portion of the membership, not Conn alone, disrupted the swearing-in ceremony for a slate led by former DFT President Keith Johnson. The teachers claimed the close election had been stolen.
Conn and his wife Heather Miller, also a DPS teacher, have helped lead numerous student-teacher protests against over 110 school closings, half of the district. At one protest in 2007, outside the former and fabled Northern High School, Conn and Miller were arrested, and students as young as fourth graders were pepper-sprayed and brutalized by police. Conn and Miller were later fired, but won their jobs back.
Snyder's appointment Jan. 13 of yet another DPS emergency manager, Darnell Earley, who formerly served as emergency manager for Flint and city manager for Saginaw, shows that the DFT, DPS students, and the people of Detroit have their work in the struggle to come cut out for them.
Earley has already said he plans to lay-off DPS staff, on top of tens of thousands laid off since the first state takeover in 1999, to make up for a $178 million budget deficit.
He claimed he will not include teachers, likely in light of the DFT's new militant leadership.  Conn said he is nothing but another Snyder lackey. His demand is to CANCEL THE DISTRICT'S DEBT instead.
VOD editor Diane Bukowski  covered Detroit Public Schools issues for the Michigan Citizen for eight of the ten years she was there; those articles are mostly not accessible now. However, a partial list of VOD articles on the schools is below. It begins with the articles most applicable to the devastation of DPS by the banks (Steve Conn has demanded cancellation of the debt) and goes backwards in chronological order, with older stories after the break.
http://voiceofdetroit.net/2010/09/13/bank-of-new-york-mellon-controls-dps/
http://voiceofdetroit.net/2010/11/26/bail-out-the-schools-not-the-banks-2/
http://voiceofdetroit.net/2010/10/22/banks-bobb-school-board-collude-against-detroits-schoolchildren/
http://voiceofdetroit.net/2010/09/13/dps-caught-in-devils-triangle/
http://voiceofdetroit.net/2010/09/29/bings-detroit-the-next-new-orleans/
http://voiceofdetroit.net/2014/03/22/mich-reps-olumba-santana-help-pass-pro-eaa-bill-seats-from-detroit-courts-removed/
http://voiceofdetroit.net/2013/09/02/save-our-schools-save-detroits-oakman-and-school-of-the-arts/
http://voiceofdetroit.net/2013/08/26/detroit-joins-natl-coalition-to-call-for-moratorium-on-school-closings-rally-wed-aug-28-3-pm-dps-hq-fisher-bldg/
http://voiceofdetroit.net/2013/08/20/detroit-schools-set-to-pay-hefty-rates-on-92-million-bond-due-to-city-bankruptcy-filing/
http://voiceofdetroit.net/2013/07/07/july-4-protest-demands-independence-for-detroit-other-cities-and-schools-eviction-of-kevyn-orr/
http://voiceofdetroit.net/2013/04/04/occupy-the-u-s-dept-of-education-april-4-7-vs-school-closings-detroit-leaders-to-speak/
http://voiceofdetroit.net/2013/01/23/detroit-students-journey-4-justice-to-washington-d-c-jan-28-29-2013/
http://voiceofdetroit.net/2012/09/04/dps-advocates-tell-obama-stop-destruction-of-public-education/
http://voiceofdetroit.net/2012/09/04/stopping-the-neoliberal-blueprint-for-detroit-schools/
http://voiceofdetroit.net/2012/08/18/de-vu-in-highland-park-outsourcing-public-schools/
http://voiceofdetroit.net/2012/08/11/dps-board-restores-eaa-schools-to-district-as-pa-4-is-suspended/
http://voiceofdetroit.net/2012/08/10/public-schools-are-the-next-big-thing-for-private-equity-and-venture-capital/
http://voiceofdetroit.net/2012/07/29/detroit-teachers-protest-imposed-contract-no-solution-in-sight/
http://voiceofdetroit.net/2012/07/29/chicago-teachers-win-relief-in-longer-day-battle-but-war-not-over/
http://voiceofdetroit.net/2012/05/02/detroit-students-walkout-against-school-closures-and-deteriorating-conditions-later-hold-freedom-school/
http://voiceofdetroit.net/2011/11/28/stop-the-attacks-on-city-county-detroit-public-school-workers/
http://voiceofdetroit.net/2011/06/11/rally-to-save-catherine-ferguson-academy-and-all-dps-schools-thurs-june-16/
http://voiceofdetroit.net/2011/06/10/united-states-good-bye-public-education/
http://voiceofdetroit.net/2011/06/03/petition-for-a-public-hearing-on-the-future-of-catherine-ferguson-academy-cfa/
http://voiceofdetroit.net/2011/05/26/charter-school-bidders-perform-worse-than-dps-schools/
http://voiceofdetroit.net/2011/05/26/whose-schools-our-schools/
http://voiceofdetroit.net/2011/05/07/7095/ (No to Roy Roberts, Charters, Keep All DPS Schools Open)
http://voiceofdetroit.net/2011/04/16/dps-dismantled-and-detroit-held-captive-coalition-files-suit-vs-bobb/
http://voiceofdetroit.net/2011/03/21/bobbadams-plan-for-charter-schools-dps-loses-121-6-million-in-state-aid-in-2012-private-cos-profit/
http://voiceofdetroit.net/2011/03/19/dps-katrina-state-deficit-plan-charter-schools/
http://voiceofdetroit.net/2011/03/02/dfts-johnson-tries-to-expel-members-who-want-to-fight-attacks-on-public-education/
http://voiceofdetroit.net/2011/02/18/wisconsin-public-workers-students-legislators-shut-state-down-to-stop-union-busting-pension-attacks/
http://voiceofdetroit.net/2011/02/16/wall-street-state-bobb-rob-detroit%e2%80%99s-children/
http://voiceofdetroit.net/2011/02/01/nyc-school-closings-war-on-ny-public-sector-workers-unions-and-the-poor/
http://voiceofdetroit.net/2010/11/26/bail-out-the-schools-not-the-banks-2/
http://voiceofdetroit.net/2010/09/29/bings-detroit-the-next-new-orleans/
http://voiceofdetroit.net/2013/01/04/the-black-and-white-of-education-in-chicago/
http://voiceofdetroit.net/2012/11/15/roy-roberts-and-all-pa4-ems-must-go-say-protesters/
http://voiceofdetroit.net/2012/09/02/new-munger-school-contaminated-soil-standing-water-west-nile-virus/
http://voiceofdetroit.net/2012/08/02/reverend-doctor-state-rep-jimmy-womack-is-a-liar/
http://voiceofdetroit.net/2011/07/05/victory-bamn-wins-prop-2-affirmative-action-appeal/
http://voiceofdetroit.net/2011/07/03/blair-evans-juvenile-prison-school-boss-no-bid-contractor-2/
http://voiceofdetroit.net/2011/06/21/bing-ricktator-gate/
http://voiceofdetroit.net/2011/05/02/all-dps-teachers-laid-off-bobb-says-he-will-abrogate-dft-contract-under-pa-4-national-attacks-on-teachers/
http://voiceofdetroit.net/2011/04/19/6582/ Young mother describes occupation of Catherine Ferguson Academy
http://voiceofdetroit.net/2011/04/13/adams-presents-%e2%80%98joint%e2%80%99-boardem-charter-plan-to-city-council/
http://voiceofdetroit.net/2011/03/13/southeastern-high-choir-wins-victory/
http://voiceofdetroit.net/2011/02/08/dps-unions-community-take-battle-against-bobb-sodexo-to-big-media/
http://voiceofdetroit.net/2011/01/19/victory-for-dps-bus-attendants-students-parents/
http://voiceofdetroit.net/2010/12/14/gm-joins-push-for-privatization-of-dps/
http://voiceofdetroit.net/2010/12/10/bobb-has-made-special-needsdisabled-children-and-adults-invisible/
http://voiceofdetroit.net/2010/12/08/court-declares-bobbs-take-over-of-dps-illegal/