"Mom was a fearless, independent woman before Lourdes took control of her." — Daughter Mimi Brun
After time in Lourdes, "She couldn't stand up. She was terrified of being locked in a room and of someone coming to take her back to Lourdes."
"We want to be paid. You cannot expect to show up to see your mother when you have not paid for the privilege." –Lourdes attorney on illegal denial of visitation rights to Brun
Experts say seizure of seniors, their homes and assets, by Probate Court judges, guardians, trustees, nursing homes, is rampant national trend.
By Gretchen Rachel Hammond
May 30, 2019
In nationwide research studies, the greatest fear expressed by seniors is not death but the eradication of their independence if forced to live in a nursing facility.
According to a lawsuit filed May 8, 2019 in Oakland County Circuit Court, such fears were realized for a vital and healthy Oak Park woman, Virginia "Jean" Wahab, who spent two years falsely imprisoned in a Waterford nursing home, Lourdes, Inc, held for a $25,000 ransom.
"Mom was a fearless, independent woman before Lourdes took control of her," Mimi Brun, her oldest daughter and caregiver, said. "When I finally got her out of there. it took me a long time to wean her off all the unnecessary anti-psychotic and anti-depressive drugs they had been giving her."
Wahab had been living alone before her ordeal began in 2016. But Brun says by the time she was able to secure her mother's release after a protracted legal battle, "She couldn't stand up. She was terrified of being locked in a room and of someone coming to take her back to Lourdes. She would wake up from dreams with just paralyzing fear. She told me that she had been hit a lot. She had bed sores, broken teeth from all the falls, scars and blisters."
Before Wahab passed away at the end of April, mother and daughter were finally able to spend a precious few months together after being kept apart by a court order obtained by Lourdes severing Brun's visitation rights.
See Plaintiff Brun's lawsuit at http://voiceofdetroit.net/wp-content/uploads/2019.05.08-Complaint-and-Jury-Demand-3-compressed.pdf.
In 1968, a Waco, Texas army veteran filed and won a lawsuit after a local nursing facility held him against his will. Since then, such actions have sporadically been brought nationwide.
Brun's lawsuit claims false imprisonment, negligence, breach of contract, malicious prosecution, abuse of court process and the intentional infliction of emotional distress. It is a first for Michigan.
It comes on the heels of Michigan Attorney General Dana Nessel's creation of an Elder Abuse Taskforce and the arrest of two Mount Clemens nursing home employees who were each charged with Vulnerable Adult Abuse.
According to Brun's complaint, the family's problems began in February 2016, when Wahab was admitted to Lourdes, a $21 million nonprofit housing 250 residents at four facilities, for short-term rehabilitation following a recommendation from her doctor.
By April 2016, Wahab's insurance company, Health Alliance Plan, terminated Wahab's Medicare benefits at Lourdes stating that she needed no further services or medication and was "medically stable for discharge."
However, the complaint asserts that "Even through Virginia did not need to be in a nursing home, Lourdes kept her in a section reserved for terminally ill and dementia patients for over-two years [and] would not release Virginia without the payment of a bill in the amount of $25,000."
Court documents show that Lourdes filed a petition for guardianship of Wahab at the Oakland County Probate Court.
During a June 29, 2016 hearing on the petition, Lourdes social worker Sara Van Acker stated that the organization was seeking guardianship of Wahab because of "A concern about the nursing home being paid." To view full deposition, see http://voiceofdetroit.net/wp-content/uploads/6-29-16-Lawsuit-deposition.pdf.
Van Acker added that Wahab was suffering from a number of mental and physical ailments, including dementia. The lawsuit argues that, at the time, "Lourdes knew she was suffering from none of those conditions."
But without any medical evidence presented at the hearing, presiding Oakland County Probate Court Judge Linda S. Hallmark granted the request. She appointed former Oakland County Public Administrator Jon B. Munger as Wahab's guardian, discarding a Durable Power of Attorney (DPOA) in which Wahab had named Brun as her patient advocate.
Guardianship is a system which has come under nationwide scrutiny given that an individual, deemed legally incompetent by a probate or family court judge, must cede their personal rights, freedoms, financial and medical decisions, often to a total stranger.
Cases in which court-appointed, professional guardians have used their power to exploit and abuse their elderly or vulnerable wards have been uncovered in Nevada, New Mexico, New York, Florida, Pennsylvania. Ohio , Texas and California to name a few.
On May 30, WXYZ aired a two-part story concerning a husband and wife imprisoned in their own home by a Macomb County Probate Judge and guardianship company.
A 2015 Hunter College/New York Times study determined that the use of guardianship as a collection agency by nursing facilities has "become routine."
A statute in Michigan's Estates and Protected Individuals Code (EPIC) gives Brun priority over a professional guardian in the care of her mother. But, during the hearing, Hallmark stated that she was appointing Munger "to make sure we have the Medicaid application on track [and] get this bill taken care of."
According to Brun's lawsuit, Wahab was "kept in Lourdes against her will in exchange for the Medicaid payments and as collateral for payments it claimed were owed to it by Ms. Brun." It adds that Lourdes violated federal law in attempting to force Brun to guarantee her mother's bill.
An FOIA request to the Michigan Department of Health and Human Services (MDHHS) revealed that, between 2016 and 2018, Lourdes received a total of $24,557,557.10 in Medicaid disbursements. See http://voiceofdetroit.net/wp-content/uploads/Lourdes-2017-taxes.pdf.
During the two-year fight Brun launched to have Wahab released from both the guardianship and Lourdes, the complaint alleges that Lourdes denied her visitation rights to her mother and barred her from the premises, chemically restrained Wahab while denying her personal liberty and freedom of movement, and obtained an illegal injunction from Hallmark and bench warrant for Brun's arrest unless she paid them $25,000.
The complaint notes a February 2, 2017 email from Lourdes attorney Mary Lyneis in which she told Brun, "We want to be paid. You cannot expect to show up to see your mother when you have not paid for the privilege."
A disturbing June 27, 2018 video (above) shows a brief union between mother and daughter outside the Oakland County Probate Court before Munger's attorney Joseph Ehrlich pulls Wahab's wheelchair away with such force that Wahab is jolted back in her seat.
Brun said her reaction was visceral and born out of exhaustion, frustration and helplessness.
"I hadn't seen my mother for two years," she recalled. "They had no right to separate us. What Ehrlich did was aggressive and illegal. If it was your mom, what would you do?"
Ultimately, Brun decided that the answer was in taking legal action against Lourdes, something she stated is not only an attempt to seek justice in memory of her mother but for other Michigan nursing home residents who have been held against their will, isolated from their families, and/or have been subject to an unnecessary guardianship.
"The irreparable suffering in my mom's case, the inhumanity she was subjected to, the illegalities and the breaches of her legal and human rights cannot happen again to anyone else anywhere," she said.
Brun asserted that her mother was more than aware she was being held against her will at Lourdes.
"She said, many times, that they should not have been allowed to do what they were doing, that she should be free and that she didn't like it one bit that she was locked up," Brun recalled. "She had always been family-oriented. She was very lonely there and, when she complained to Lourdes staff about how isolated she was, they just told her she was demented."
Sylvan Lake trial attorney Mark W. Hafeli, who has practiced law for more than four decades, is representing Brun in the action. It seeks a jury trial and redress from Lourdes for extreme emotional distress, pain and suffering, medical expenses and punitive damages.
"It's a fear of many elderly people that they may be confined in a nursing home against their will," Hafeli stated. "To be locked in a nursing home when you don't want to be there is a serious wrong."
The federal Nursing Home Reform Act passed in 1987, requires facilities to adhere to the rights and protection of residents including freedom from chemical restraints, respect of advance directives, access to a resident by immediate family or relatives and the freedom to be discharged.
"All federal regulations and resident rights say that a resident of a nursing home has a right to visits," Hafeli noted. "You can't condition a mother's right to see her daughter based upon the daughter's payment of $25,000."
The act notes that, in cases where a resident has been deemed incompetent by a state judge, their rights are transferred to a guardian. But Hafeli does not believe that it lets Lourdes off the hook for filing an unwarranted petition in the first place and their holding, isolation and treatment of Wahab.
"According to an expert I have consulted, regardless of what the guardian may or may not do, the nursing home has a duty to discharge a person when they don't need skilled nursing care," he said. "Especially when there's a family member willing to take care of them."
Diane Menio is the Executive Director of the Center for Advocacy for the Rights and Interests of the Elderly (CARIE) which, for 42 years, has promoted "The wellbeing, rights and autonomy of older adults."
"There are national trends such as nursing homes going for a guardianship when they can't get payment or an approved application for Medicaid," she said. "But you can't keep someone hostage until money is paid. A family member being told 'you can't visit because you owe us money' is something new to me."
Menio noted that her organization has seen nursing facilities applying for guardianship of their residents "in batches."
Such activity raises the question whether the significant reason for the increase in guardianship and nursing home abuse is due to an exponentially increasing senior demographic.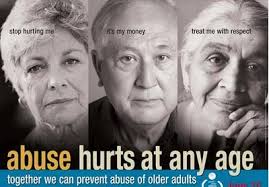 "Society doesn't see elderly people," Menio said. "The abuse of them is underreported. People take advantage of them. Making sure we have protections in place for the elderly population is extremely challenging."
Brun said that her lawsuit is part of a greater elder abuse awareness campaign she calls #justiceforjean.
"People need to wake up about the potential for destructive forces in the lives of people they love," she said. "Justice yields peace and I'm looking for it for Mom, for me and for all the people to come."
"Any time you bring a case like this you hope that it benefits other people," Hafeli asserted. "If this case causes some good for the public, I'd be thrilled."
©gretchenrachelhammond
Gretchen Rachel Hammond is an award-winning, now free-lance journalist presently wrapping up a nine-month investigation into an alleged elder abuse and exploitation ring operating out of the Oakland County Probate Courts. She previously worked on staff for numerous publications. VOD is grateful for this excellent expose of crimes rampant in probate courts across the U.S. and even the world.
VOD previously published a series of stories on the similar, harrowing experience of Westland senior Gayle Robinson and other seniors and children. (Put names of those involved in search engine to bring up numerous stories.)
Other VOD stories on state terrorism against elders, families and children included world-renowned hero the late Maryanne Godboldo, who fought off a SWAT-team attack on her Detroit home in 2011 aimed at having CPS kidnap and forcibly medicate her 13-year-old daughter.
Godboldo died of a massive brain aneurysm the night before Wayne Co. Prosecutor Kym Worthy scheduled a THIRD criminal trial against Godboldo after Judges Ronald Giles and Gregory Bill twice threw out the same charges. Ms. Godboldo and her family carried out a years-long battles in juvenile and criminal courts, winning the release of Godboldo's daughter to her family. They continue Maryanne's battle on behalf of other state victims to this day. See http://www.justice4maryanne.org.
Others VOD has covered who have battled state attacks on seniors, their families, and children include, among others:
Lennette Williams and her daughter Mailauni Williams, who have conducted a battle to remain united for over 30 years;
Luis and Cecilia Espinoza, who won their juvenile court battle to keep their 5 children;
Parents Tamikia McGruder and Arthur Simmons, who finally defeated CPS' battle to take their 6 children;
Wanda Worley and her daughter Sharmian Sowards,
Kristina Brockington and her mother Regina Gargus
HASHTAGS: #justiceforjean, #FREEGAYLEROBINSON, #FREELENNETTEMAILAUNIWILLIAMS, #JUSTICE4MARYANNE, #JUSTICE4ESPINOZAFAMILY, #FREEWANDAWORLEY, #FREESHARMIAN, #JUSTICE4RAYMONDDAVIS, #FREEKRISTINA, #ENDGUARDIANABUSE,#ENDSTATEKIDNAPPINGS
RIGHTS UNDER MICHIGAN LAW RE: GUARDIANSHIP APPOINTMENTS
Rights of an individual with a guardian:
http://voiceofdetroit.net/wp-content/uploads/Rights-of-individual-with-guardian.pdf
Powers and duties of a guardian:
http://voiceofdetroit.net/wp-content/uploads/Powers-and-duties-of-guardian-mcl-700-5314.pdf
Michigan Mental Health Code re: placement of wards with developmental disabilities
http://voiceofdetroit.net/wp-content/uploads/MICHIGAN-MENTAL-HEALTH-CODE-RE-PLACEMENT-OF-WARDS.pdf
Guardianship petitions: Summary under Michigan Law
http://voiceofdetroit.net/wp-content/uploads/Guardianship-petitions-Summary-under-Michigan-Law.pdf
_____________________________________________________________
DONATE TO VOICE OF DETROIT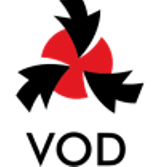 Donations for the Voice of Detroit are always needed to keep this paper, which is published pro bono, going. Among ongoing expenses are quarterly Lunar Pages web host charges of $350, costs for court documents internet fees, office supplies, etc. Please, if you can:
Mail checks to M. Diane Bukowski, Editor Voice of Detroit, LLC, P.O. Box 35278, Detroit, MI 48235
_____________________________________________________________