Publisher Expiration Notice: $431.97 due

 Sept. 19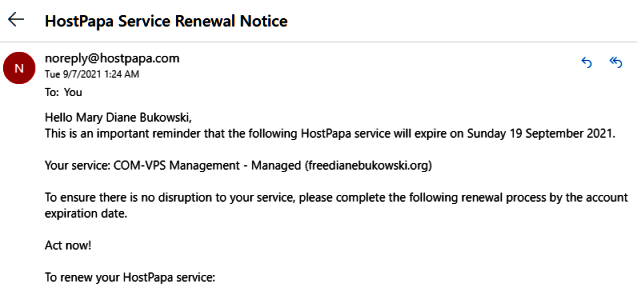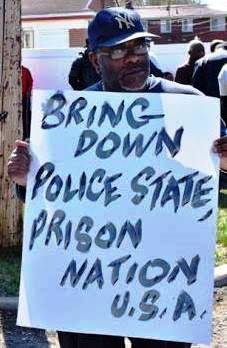 APPEAL to families and friends of prisoners, especially those whose cases we are covering–please chip in–any amount is appreciated!
VOD tells the WHOLE story about prisons and police–mainstream media has endorsed the politicians who continue policies of mass incarceration
WE NEED YOUR HELP TO KEEP PUBLISHING!

SEPTEMBER 7, 2021
EDITOR:  The Voice of Detroit has been publishing without interruption since August, 2010, due to the efforts of its editor Diane Bukowski, field editor Ricardo Ferrell, legal advisor, and several others, all of whom are unpaid and live either on limited fixed incomes or are incarcerated. Since earlier this year, VOD has been devoted exclusively to stories about this PRISON NATION and POLICE STATE.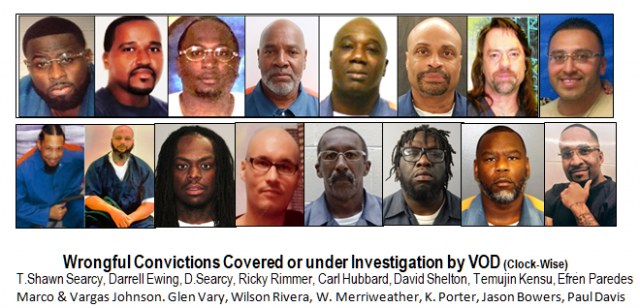 Most stories are about prisoners from Detroit and Michigan who were wrongly convicted, sentenced as juveniles, or serving lengthy and natural life terms in the only country in the world that actually sends people to die in prison.  Since the historic June 4 rally against wrongful convictions outside Frank Murphy Hall, many families have been contacting VOD seeking stories about their loved ones inside the walls. We are keeping a list of stories to be done in the near future, and are committed to following up.
VOD TELLS THE WHOLE STORY, IN DETAIL, ABOUT THESE CASES, unlike the mainstream media, which will not confront the politicians responsible for mass incarceration. We have no corporate funding, and count solely on our own incomes and donations. Our sole motivation is the passion we feel about bringing our brothers and sisters home!!
The chief writers of these stories are Diane Bukowski and Ricardo Ferrell, who interview everyone involved, then research the cases on court websites, newspaper articles, and other on-line sources. Court hearings are covered as needed, and photographs and videos of events like the June 4 rally are taken. The editor then lays out the stories, including links to court documents and previous related VOD stories.
BUT WE NEED

YOU

to KEEP Voice of Detroit going!!
DONATE

NOW

TO VOD at:
Other donation devices are also used, including

CASH APP

(call editor Diane Bukowski at 313-825-6126 or email diane_bukowski@hotmail.com for details.) We are grateful for any amount you can give!
 RELATED:
DETROIT: FAMILIES OF WRONGFULLY CONVICTED TELL PROS. KYM WORTHY, POLICE, JUDGES–'FREE THEM ALL' | VOICE OF DETROIT: The city's independent newspaper, unbossed and unbought