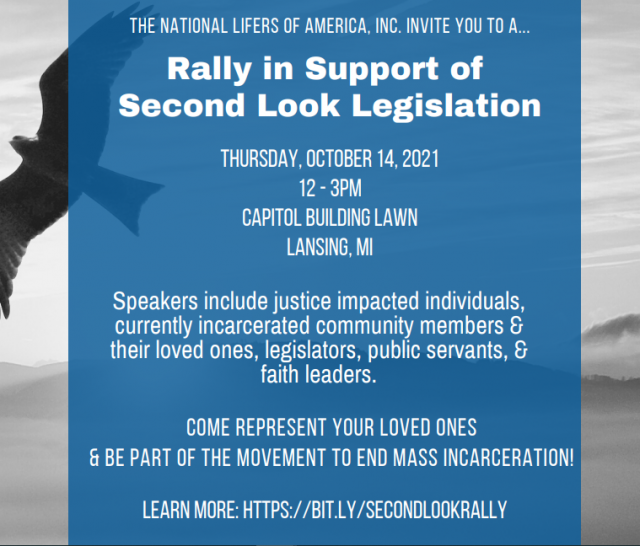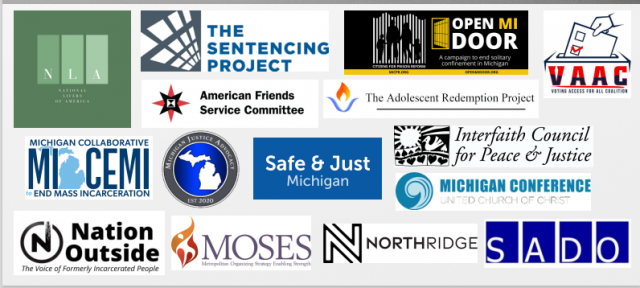 Please join us, the National Lifers of America, Inc. (NLA), and our co-hosts on the Capitol Lawn in Lansing on October 14, 2021 from noon to 3pm to rally for Second Look legislation.
Second Look legislation is one tool that we have in ending mass incarceration and combating racism in our justice systems. "Second Look" means simply that a case is reviewed, given a second look, after a term of years has been served on the original sentence.
Learn more about long & life sentences in Michigan: https://www.safeandjustmi.org/2019/09/17/life-and-long-sentences/
Logistics: Light, individually packaged snacks and bottled water will be available. There will be some chairs provided for participants. However, please bring your own chair if you would like to be guaranteed somewhere to sit.