DPD's William Rice/Monica Childs Squad 7 tag team engineered Brayboy conviction, has been involved in multiple wrongful convictions
Childs cited for coerced confessions and "snitch" witness testimony in multiple cases
Rice on Wayne County Prosecutor's "Giglio-Brady list" for running a criminal enterprise,and two counts of perjury
To watch Brayboy's court hearing on a date to be determined after Feb. 22, go to Hon. Thomas M. J. Hathaway – YouTube
UPDATE
Judge Hathaway postponed the Jan. 24 hearing to allow the prosecutor a chance to respond to the defense's motion for relief from judgment (filed in Aug. 2021) by Feb. 22, 2022.  The hearing should take place on a date to be determined after Feb. 22.

Donate to VOD:  https://www.gofundme.com/donate-to-vod
By Diane Bukowski
January 22. 2022
DETROIT —   Gary Brayboy has been serving life without parole since 1993, one of hundreds caught up in the Detroit Police Department's "Ring of Snitches," which snared Black men using jail-house and street informants, witness round-ups and intimidation, and coerced confessions, through the 1990's continuing into the 21st century.
"I am unlawfully condemned to die in prison for a crime I did not commit," Brayboy wrote to VOD. "There is overwhelming new evidence of Detroit Police Department corruption in my case, involving Monica Childs, William Rice and others."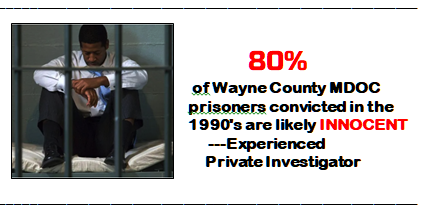 A private investigator who has researched dozens of such cases involving police department corruption estimates that 80 percent of Wayne County defendants sentenced to prison in the era involved are actually innocent.
Atty, Wolfgang Mueller, who has filed multi-million-dollar lawsuits for many exonerees, told Channel 7, "It was the Homicide Section in the 1990's and early 2000's frankly running rogue, doing what they wanted to."
But to date, virtually none of the prosecutors and police officers responsible for these acts have been prosecuted for their crimes.
After jumping through endless hurdles in state and federal court systems, Brayboy will appear in front of Wayne 3rd Judicial Court Judge Thomas Hathaway this Mon. Jan. 24. Attorney Adrienne Young of the State Appellate Defenders Office will argue in a supplemental motion for relief from judgment that his conviction should be vacated, and a new trial granted.
Brayboy was found guilty of the charges of Felony Murder, Armed Robbery and Felony Firearm, and sentenced to life without parole in 1993. The charges stemmed from a Dec. 1992 robbery/murder in a basement known for after-hours gambling. Larry Tennison was shot and killed during the robbery, and one other person was shot in the leg. None of the surviving witnesses in the basement could identify Brayboy or his co-defendant Keith "Mooky" Griffin.
Involved in Brayb0y's conviction was the Detroit Police Department's Squad 7 homicide tag team including Lt. William Rice and Det. Monica Childs, both of them linked to multiple wrongful convictions in recent years. (See Channel 7 News report at top of story.)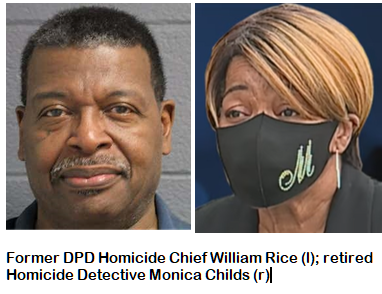 "During the investigation into Tennison's death, DPD Squad 7 homicide officers arrested several witnesses, held them for days without warrants and threatened them in order to obtain statements," SADO Investigator Julianne Cuneo wrote in a memo to her superiors.
"Brayboy's co-defendant Keith Christopher Griffin was interviewed repeatedly. Griffin's third statement, given to Detective [Monica] Childs, became the only direct evidence identifying and incriminating Brayboy."
The names of Squad 7 homicide officers Monica Childs and her superior, then Lt. William Rice, both involved in Brayboy's conviction, have surfaced repeatedly as others caught in the web of informants have been exonerated, one by one. They include Larry Smith, Ramon Ward, and Bernard Howard, whose cases are referenced in the Channel 7 News report at the head of this story.
Also cited in Brayboy's motion for Relief from Judgment (MFRJ) are the cases of exonerees Justly Johnson and Kendrick Scott, which also involved Childs' actions, and an Oct. 28, 2021 Michigan Court of Appeal opinion in the case of Mark Craighead.
It upheld his claim that "potential impeachment evidence" regarding former DPD Detective Barbara Simon's alleged misconduct discovered after his previous motions was "newly discovered evidence." See: http://voiceofdetroit.net/wp-content/uploads/COA-356393-PEOPLE-OF-MI-V-MARK-T-CRAIGHEAD-Opinion2-Per-Curiam-Unpublished-10_27_2021.pdf
Rice is now listed on the Wayne County Prosecutor's Giglio-Brady list of police officers not to be trusted to testify due to previous convictions and disciplinary actions. He spent two years in prison on federal charges for running a criminal enterprise related to housing mortgages, and two counts of perjury. See: http://voiceofdetroit.net/wp-content/uploads/Wayne-County-Prosecutor-GIGLIO-BRADY-LIST-12-7-2020-2-1.pdf.
In the Motion for Relief from Judgment which will be argued in court Jan. 24, SADO attorney Young writes, "In her June 2021 interview with SADO's Julienne Cuneo and Angie Jackson, Ms. Childs said, 'it is plausible that Griffin was the shooter' and she believes had he gotten a fourth statement he would have confessed. Additionally, Mr. Griffin's statement evolved, with Mr. Griffin's first statement not implicating Mr. Brayboy at all, to ultimately pinning Mr. Brayboy as the principal."
The motion claims Detective Childs had "a common scheme of misconduct that involves multiple interviews and recording the final, false statement in her own writing. The same steps were taken in this case."
It concludes, "Gary Brayboy respectfully requests that this Court grant the motion for relief from judgment, vacate his judgment of conviction, and order a new trial."*
Related:
Ring of Snitches: How Detroit Police Slapped False Murder Convictions on Young Black Men (truthout.org)
Innocent Blacks Seven Times More Likely To Be Wrongfully Convicted Of Murder Than Innocent Whites – The Seattle Medium
LARRY SMITH FREED, JOINING OTHERS FRAMED BY DETROIT POLICE, PROSECUTORS USING 'RING OF SNITCHES' | VOICE OF DETROIT: The city's independent newspaper, unbossed and unbought
WRONGFULLY CONVICTED AND UNLAWFULLY IMPRISONED: MICHIGAN RANKS 2D IN U.S. WITH EXONERATIONS | VOICE OF DETROIT: The city's independent newspaper, unbossed and unbought
RAMON WARD, FAMILY CELEBRATE RELEASE AFTER 27 YRS. ON FALSE CONVICTION; WHEN WILL 100'S MORE BE FREED? | VOICE OF DETROIT: The city's independent newspaper, unbossed and unbought
**********************************************************************************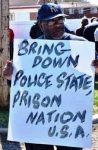 VOD's staff lives either on limited fixed incomes or is incarcerated. We are not paid; we publish the newspaper pro bono. Help keep us afloat by chipping in so stories on this Prison Nation and Police State, and related matters, keep coming! Any amount is appreciated.
      DONATE TO VOD
(Contact editor for details on other ways to send funds, at 313-825-6126 or diane_bukowski@hotmail.com.)
**********************************************************************************