Tracy Cowan's wrongful imprisonment impelled her to study law and help other prisoners, especially young women
Campaign led by Rick Wershe, state lawmakers led to Gov. Whitmer's grant of clemency in Jan. 2022
VOD's Ricardo Ferrell pays tribute to Cowan for her continued life of  helping women dealing with domestic and other abuses
By Ricardo Ferrell
VOD Field Editor
July 11, 2022
On January 27, 2022, Tracy Cowan, 60, walked out of the doors of the Women's Huron Valley Correctional Facility in Pittsfield Township to greet a crowd of family members, supporters and news reporters. She had served nearly two decades there on trumped up drug charges.
Cowan was arrested by authorities in Sept. 2002, in a raid of a home on Appoline in Detroit. Cowan and her children were staying the night there, when the raid team rushed in.  That arrest resulted from a web of lies concocted by her ex-boyfriend, drug dealer Richard 'Maserati Rick' Carter, to shift blame and broker a deal with police and prosecutors to avoid going to prison himself. Cowan was set up to take the fall for something she absolutely had no culpability of.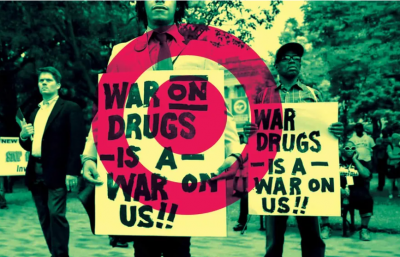 Earlier that day, Farmington Hills police drove a confidential informant around to several locations to conduct a 'controlled buy' of  cocaine. Their route included the Appoline St. address.
During the raid, they allegedly found about 1,500 grams of cocaine, a pound of marijuana and two loaded firearms in two separate locked locations in the home.
Tracy Cowan didn't own the home, but she was arrested and charged with possession of those drugs and guns.
According to police reports and court records, Carter made a sell of cocaine vicariously to the Farmington Hills police through the named informant in the case, while Cowan wasn't there.  Not only was Cowan not at the residence when the 'controlled buy' took place, she also didn't have any actual or constructive knowledge of the stashed drugs, guns, marijuana or the transaction itself.
So, for the next 20 years, Cowan sat in prison vigorously fighting to prove that she'd been wrongfully convicted. Cowan saw first hand how broken the criminal justice system is, and used that insight as a motivator to study and interpret the law. Her own legal wranglings prompted her to spend a great deal of time in the prison's law library.  She became a foremost legal mind among "jailhouse lawyers,"  crafting legal pleadings for herself and follow prisoners alike. Many lawyers and even judges have commended her work on cases, including at least two successful pleadings on a first degree murder conviction.
Tracy also has a passion for helping the youth. While incarcerated, she didn't let her situation devalue her. Instead, she landed a job working as a mentor in the prison's youth unit, counseling younger women on how to get their lives back on track. She got through to many young women, employing her listening skills, and a caring demeanor when talking with them. Tracy would encourage the younger women and the older inmate population to grab ahold of hope, find their purpose, and extend a helping hand whenever possible to others in need.
Now she's been given a new lease on life, after being granted clemency by Gov. Gretchen Whitmer late last year. Tracy wants her story to be more of a cautionary tale rather than some misperceived glamorization of her life and the men she once dated, including Rick Carter. According to federal authorities, Carter was believed responsible up to 80 percent of the cocaine distribution in the metropolitan Detroit area in the 80s. Tracy wants her message and story to get the attention of young girls and women, who may find themselves in compromising and vulnerable predicaments,  so they won't have to experience the sort of setbacks in their lives, similar to her own.
Since her exodus from prison, Tracy has been offered book and movie deals to tell her life story, but she respectfully declined because she doesn't want her story to be glamorized. For now, she's content on concentrating on her mission, which involves helping women she left behind, advocating for women facing domestic violence and abuse, and helping to save at-risk youth from going down a dead-end road to prison.
Tracy's aspires to obtain her law degree, pass the bar exam, and become a lawyer in fulfillment of her childhood dreams. She's also written a children's book and is working on a memoir on her life.
Anyone who's heard Tracy's compelling story must be wondering how a wrongfully convicted woman could hold her head up everyday in a place where there's so much hopelessness and despair and not be bitter. Being able to show her dignity, compassion, humility, forgiveness, and ability to move forward and triumphant over something like that, is beyond commendable.
Writer's final thoughts: Every time I read or hear Tracy's heart touching story, its quite reminiscent of the biblical figure Joseph. He was betrayed, lied on, and imprisoned for something he didn't even have knowledge of, and served 13 years suffering an incredible injustice, but God showed favor and blessed him before, during and after his imprisonment.
Although Tracy was wrongfully convicted and incarcerated 20 years, she equates the experience itself, as a life lesson to be shared with others, so they can beware of toxic and unhealthy relationships with abusive partners. Now she's able to be a service and blessing in many ways. Kudos to this amazing woman who's committed and dedicated to helping others.
Related:
'Trauma in the highest form' The suffering, the culture of abuse and still harrowing plight of women in prison – Final Call News
Inmates Expose Abuse and Inhumane Conditions of Michigan Women's Prison (yahoo.com)
http://www.easternecho.com/article/2022/01/ypsilanti-community-rallies-support-for-female-prisoners-at-huron-valley-correctional-facility
##########################################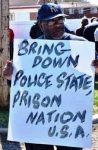 VOD's staff lives either on limited fixed incomes or is incarcerated. We are not paid; we publish the newspaper pro bono. Help keep us afloat by chipping in so stories on this Prison Nation and Police State, and related matters, can keep coming! Any amount is appreciated.
                            DONATE TO VOD 
(Contact editor for details on other ways to send funds, at 313-825-6126 or diane_bukowski@hotmail.com.)
###########################################