(ABOVE) THESE 54 WAYNE COUNTY JUVENILE LIFERS WERE STILL IN PRISON IN 2021 BECAUSE PROSECUTOR KYM WORTHY RECOMMENDED RENEWAL OF JLWOP FOR THEM ALL DESPITE MILLER V. ALABAMA (2012), MONTGOMERY V. LOUISIANA (2016) SCOTUS RULINGS. A VOD REVIEW NOW SHOWS THAT MOST HAVE BEEN RE-SENTENCED, WITH A GOOD NUMBER RELEASED. Complete list upcoming.
Albert Garrett, 2nd from left at top, recently released at age 60 after 44 yrs; Kenneth Carter, (top l) still incarcerated after 46 years, re-sentenced in 2022, out date in 2026. A VOD review of the status of each of the juvenile lifers depicted above shows that since VOD published the story which featured this collage in March, 2021, most have either been released or have had term of years re-sentencings–thanks to the work of their attorneys from the ACLU and SADO and support from the public. But there are some whose cases have not yet been adjudicated under the US Supreme Court rulings in Miller v. Alabama (2012) and Montgomery v. Louisiana (2016).
Watch this story for a complete list to be published shortly. Original story at:
 DOES KYM WORTHY WANT 54 MICH. JUVENILE LIFERS TO DIE IN PRISON, VIOLATING U.S. SUPREME COURT ORDERS? | VOICE OF DETROIT: The city's independent newspaper, unbossed and unbought
VOD's coverage of these Wayne Co. juvenile lifers in 2021 was instrumental in the re-sentencings and releases that came afterwards.                        Please DONATE TO VOD at: https://www.gofundme.com/donate-to-vod CASH APP 313-825-6126 MDianeBukowski
************************************************************************************
By Ronnie Waters and Jose Burgos
(OP-ED published in Detroit Free Press 4/4/23; photos added by VOD)
26 states ban juvenile life sentences without parole. Will Michigan? (usatoday.com)
Michigan has sentenced more children to life without parole than any other state in the United States. Considering that the U.S. is the only nation that permits this barbaric practice at all, this means that the State of Michigan has condemned more children to die in prison than anywhere else on the globe.
The rest of the world and the majority of U.S. states agree that sentencing children to die in prison is wrong.
It is also wrong that 90% of life without parole sentences  in Michigan since 2012 have been imposed on children of color. It is wrong that Michigan has failed over the past decade to end this sentence despite the fact that polls show  overwhelming support against sentencing children to die in prisons.
But we are happy to report that with the introduction in the Michigan Legislature of Senate Bills 119-23 and House Bills 4160-64, this year our state has an opportunity to right these wrongs.
We both know a little about righting wrongs. 
We are two of the hundreds of children that were once sentenced to die in Michigan prisons, serving a combined 67 years as we were each convicted of first-degree murder. It pains us to say that when we were kids, we were separately responsible for the loss of lives ― lives we can never give back. Our actions are tragic examples of harm committed by children and representations of the ways in which youth with high levels of trauma are more prone to committing serious crimes.
Yet today, we stand as shining examples of the ways children can transform their lives. We are remorseful for the harm caused by our crimes. We accept full responsibility for our actions and have asked both God and humankind for forgiveness. Now fully rehabilitated and mature adults, we stand ready to be a positive influence on the communities we serve and society at large.
Brain science tells us that there is plenty of hope and tremendous potential for children to transform over time and ultimately choose a path of moral fortitude. It is up to all of us to ensure our laws and systems extend hope and the possibility of a second chance to those children.
When the U.S. Supreme Court ruled through Miller v. Alabama that mandatory life without the possibility of parole was unconstitutional, this gave each of us the incredible gift of hope with glimpses of freedom. Recognizing and encouraging our capacity for internal growth, it was the power of hope that made the two of us who we are today.
Six years after the court ruled in Miller, Jose was re-sentenced to the 27 years he had served and freed. It took eight years for Ronnie to be re-sentenced and released; he served a total of 40 years. We know firsthand that SB 119-23 and HB 4160-64 is legislation that will offer life-changing hope to those who have demonstrated transformation.
Henry Montgomery Released After 57 Years in Prison for Crime at 17 (eji.org)
[VOD: Thousands of juvenile lifers had their re-sentencings delayed after Miller until the U.S. Supreme Court followed up with Montgomery v. Louisiana in 2016, ruling that Miller was retroactive. Wayne Co. Prosecutor Kym Worthy, in league with former Michigan AG , filed briefs to stop the final Montgomery ruling.]
While legislation to release people sent to prison as children may not sound like part of a conventional public safety strategy, our experience is that former juvenile lifers have been integral to preventing harm and improving safety in our communities. As the very people who can understand and resonate with what young people are going through and the vast potential they have to overcome their mistakes and do good, we've been working hard to give our young people better futures.
We work at Safe and Just Michigan, an organization that advocates for safe and smart reforms to our criminal justice system and Project Re-Entry at the State Appellate Defender Office which does important work for returning citizens in Michigan by offering guidance before release and wraparound services when people come home.
We have seen the track record of what former juvenile lifers are capable of doing for the people of Michigan and the countless, creative ways in which we have poured our energy into preventing harm and promoting community wellbeing. We are the track record. And statistically speaking, more than 98.86% of former juvenile lifers age out of crime and lean into a positive future. The juvenile lifers who have been given second chances in Michigan are doing amazing, imaginative things to serve their communities and make them safer and stronger. Giving second chances to more deserving juvenile lifers will give all of Michigan more of this creativity, this safety, and this strength.
Today, we are part of a strong community of individuals who made harmful mistakes as children and who want nothing more than to prevent other children from making the same mistakes we did.  We are all holding each other to account, and we are all there for each other. The lot of us are constantly picking up the phone to see what one another needs – clothes, a phone, a ride home, a refrigerator – you name it. We're a close-knit family now, tied together by the wrongs we have committed, the debts we are paying to society, but most importantly the people we're trying to become.
We are filled with hope that this is the year that Michigan bans life sentences for children, joining over half of the country and the rest of the world in recognizing every child's potential for redemption. Our work across Michigan has demonstrated to us that the people of this state are overwhelmingly prepared to promote redemption and stop sentencing children to life without parole. As two people who will spend the rest of their lives working to right their wrongs, we are optimistic that our own state will put in the work to right a historical wrong and pass SB 119-23/HB 4160-64. We ask the Michigan Legislature to guarantee that we never sentence a child to die in prison again.
**********************************************************************************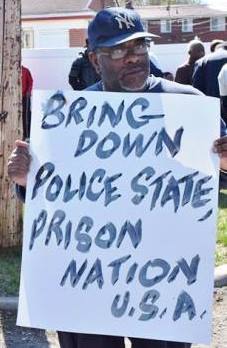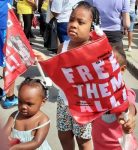 URGENT: Voice of Detroit is a pro bono newspaper, now devoting itself entirely to stories related to our PRISON  NATION and POLICE STATE. Funds needed now to pay quarterly web hosting fee of $460.00, due June 19, 2023. VOD will disappear from the web if fee not paid.
VOD's editors and reporters, most of whom live on fixed incomes or are incarcerated, are not paid for their work. Ongoing costs include quarterly web charges of $460.00, P.O. box fee of $200/yr. and other costs including utility and internet bills, costs for research including court records and internet fees, office supplies, gas, etc.
Please DONATE TO VOD at:
CASH APP 313-825-6126 MDianeBukowski
**********************************************************************************