The Value of Family: Overcoming the Grief of Losing a Loved One While in Prison eBook : Clark Jr., Alphonso, Hinds, Robert T. , Bond LMSW, Florine: Amazon.in: Kindle Store
DONATE TO VOD at: https://www.gofundme.com/donate-to-vod
By Diane Bukowski, VOD Editor
Sept. 5, 2023
Finally home after 17 years of wrongful incarceration, Alphonso Clark, Jr. credits the support of his family in particular with providing the strength and love he needed to survive those grueling years.
"My family supported me wholeheartedly, they never wavered, never doubted what I said, believed in me a hundred percent, and did everything they could to help me," Clark told VOD.  "My mother took it the hardest out of everyone. When my family would visit, it was bittersweet, because she would cry every time on leaving, a mother losing her son all over again."
Clark said Tonya Deanette Lindsey Clark, his mother, died of stage four cancer Jan. 11, 2022,  only months after she was first diagnosed. He said handling her illness and death while incarcerated was overwhelming.
"Honestly, you just hope and pray a miracle happens,  but when it didn't happen, it was devastating, the mental trauma—being incarcerated on top of losing the one that gave birth to you," Clark explained. "I was so lost I didn't know what to do. It was hard just getting out of my bunk and facing the next day. Basically, I had to flip the switch to being positive, and staying out of trouble. If I was bitter, I would never have gotten up out of there."
He added that he took self-improvement classes in prison and worked as a recreation referee. "That helped me grow as a man, because I had to deal with personalities and flared tempers. The reps get flak, get cussed out, etc. But I learned how to let it slide.",
Out of their shared experiences, Clark and Robert T. Hinds, who met while in prison, have co-authored, "The Value of Family," an anthology of self-accounts and interviews with many others who have lost their loved ones while isolated behind bars from the world outside. Hinds himself is fighting his own wrongful conviction, to the extent that he is focused on proving his innocence, rather than his status as a juvenile lifer. Hinds has published numerous other books as well. (See MDOC CHIPPEWA INMATES RAISE AWARENESS ABOUT MENTAL HEALTH, ESPECIALLY IN PRISONS | VOICE OF DETROIT: The city's independent newspaper, unbossed and unbought)
The ad on Amazon's website says the book "is a powerful and heartfelt anthology that delves into the experiences of incarcerated men who have faced the profound challenge of losing a loved one while behind bars . . . Within these pages, their stories of grief, pain, and resilience come to life, offering an intimate exploration of the human spirit and the transformative power of family connections."
Clark also credits many others with aiding the overturning of his wrongful conviction,  including fellow Inkster residents Kevin Harrington and George Clark. The two were exonerated in 2020 after the exposure of criminal practices endemic in the Inkster Police Department at the time of their arrests and convictions.
"Harrington played a big role," Clark said. "He tracked down witnesses, reached people I needed to reach — it was a team effort for real."
Clark said to get the ball rolling, he hired private investigator Vicki Yost (formerly a long-time high-ranking Detroit police officer, and Chief of the Inkster Police Department).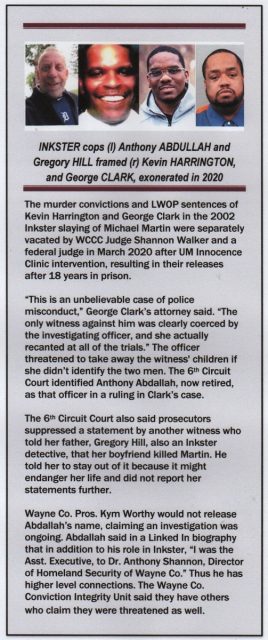 He said Yost uncovered a lot of information about the Inkster cop involved in his wrongful conviction, Anthony DelGreco. She then set up an interview with Wayne County Conviction Integrity Unit director Valerie Newman, who assigned attorney Leana Belcher to his case.
Since his release, Clark has started his own trucking company, and a media company called Manifested Thoughts that will sponsor the release of his book.
ALPHONSO CLARK, JR.'S WRONGFUL CONVICTION
According to the National Registry of Exonerations (NRE), former Inkster Police Detective Anthony DelGreco was a chief architect of Clark's wrongful conviction. DelGreco is also cited in the cases of two other Inkster men fighting what alleged wrongful convictions, David McKinney and Robin Emmanuel Hammock.
Hammock's appeal led earlier to a ground-breaking ruling by the Michigan Supreme Court which said affidavits and testimony including those in prison should be treated as any other legitimate evidence.
Judge Daniel Ryan and Asst. Wayne Co. Prosecutor (name) also played roles in Clark's case, allowing hearsay testimony over the objection of the defense, and a false depiction of Medical Examiner testimony in closing arguments.
Clark was charged with first-degree murder in the shooting death of Gregory Marshall, 43, outside his home in Inkster, Michigan on June 17, 2005.
Marshall lived with his mother Berdia Marshall and brother Terence Jones. Terence Jones and Kimberly Jones (no relation) saw the shooting from the porch. Jones told his mother to call 911 and tell the dispatcher that Clark had shot Marshall, who was laying in the street. Her 911 call was later admitted at trial for the jury to hear over the objections of Clark's attorney Raymond Burkett, who said it was only hearsay. But Wayne Co. Circuit Court Judge Daniel Ryan allowed it.  Clark said the tape of the call left the jurors in tears.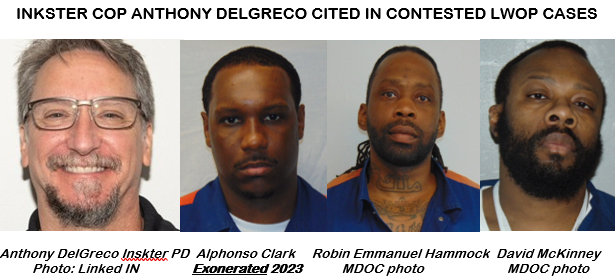 During its investigation in 2020, the the CIU interviewed Terence Jones, who recanted his trial testimony. He said that he did not see the shooter's face and did not believe that Clark shot and killed Marshall. His mother's 911 call was based on his original allegations.
"Neither Kevin Long, who was in front of an apartment building cater-corner to the Marshall house, nor Kimberly Jones could identify the shooter, but both told police that it wasn't Clark, whom they knew, because the shooter was much taller," says the NRE report. Other accounts from the report are cited in part below.  Full report at http://voiceofdetroit.net/wp-content/uploads/Alphonso-Clark-National-Registry-of-Exonerations.pdf
"Kimberly Jones would testify that Terence Jones's account of the shooting was 'ridiculous.' She testified that she could not see the shooter's face, but the man was taller than Clark, who was 5 feet 8 inches tall.
Lucresha Baker testified for the defense, as did Clark's girl-friend at the time, Aleshia Hunter.  Baker lived four houses down from the shooting and witnessed it on her way home. She said she knew both Clark and Marshall, and that Clark was not the shooter. She said she tried to tell the Inkster police what she saw, but they would not take her statement.
Hunter said Clark spent the night with her prior to the shooting and was wearing the same clothes when he left the next morning, the day of the shooting, clothes later examined by the Michigan State Police.
"Long had also been prepared to testify, but he told Clark's attorney, Raymond Burkett, that Detective Anthony DelGreco of the Inkster Police Department had threatened to arrest him if he testified. The attorney told the trial judge. DelGreco denied intimidating Long. Both Long and another man who testified at trial  later signed affidavits about DelGreco's intimidation of witnesses on appeal.
DelGreco also testified that he submitted Clark's clothing for testing by the Michigan State Police crime lab for evidence of blood, gunpowder, or gunpowder residue. The crime lab found no blood evidence and never performed testing for gunpowder or its residue. The gun used in the shooting was never found.
Dr. Scott Somerset, a medical examiner, testified about Marshall's gunshot wounds. "These wounds, I numbered them just for descriptive purposes. Gunshot wound number one does not mean it was the first one. I don't know what order these occurred. So gunshot wound number one, I arbitrarily labeled gunshot wound number one was on the left back."
During closing arguments, the prosecutor told the jury that Kimberly Jones's testimony should be discounted. The prosecutor continued even after a defense objection to his depiction was upheld by Judge Daniel Ryan.
"I want you to remember the testimony of the medical examiner," told the jury. "I want you to remember how the first shot was in the back. I want you to remember how the medical examiner told you when people are shot like this, the body can fill up with blood. That's how he died, that's what the medical examiner testified."
On April 20, 2023, the CIU and attorney Leanna Belcher submitted a joint motion asking the court to vacate Clark's conviction and dismiss his charges. The motion said, "In addition to Mr. Jones' admissions that his trial testimony was inaccurate, the CIU discovered other credible evidence that supported that Mr. Clark was not the shooter." The filing did not describe that new evidence.
Judge Bridget Hathaway of Wayne County Circuit Court granted the motion that day. Clark was released from prison, and his charges were dismissed. At the hearing, Clark thanked his family, Belcher, the staff of the CIU, and others for their help and support. He offered his condolences to the Marshall family and said he hoped they could get justice in Gregory Marshall's death.
**********************************************************************************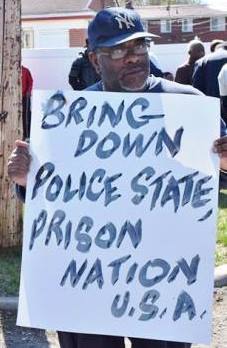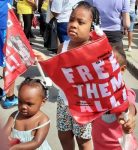 URGENT. Funds  needed for quarterly web hosting charge of $465.00 by Sept. 19, 2023 or VOD and 13 years of its stories will be taken off the web.  VOD is a pro bono newspaper, now devoting itself entirely to stories related to our PRISON  NATION and POLICE STATE.
VOD's editors and reporters, most of whom live on fixed incomes or are incarcerated, are not paid for their work. In addition to quarterly web hosting charge. other expenses include P.O. box fee of $226.00/yr., costs including utility and internet bills, costs for research including court records and internet fees, office supplies, gas, etc.
Please DONATE TO VOD at:
CASH APP 313-825-6126 MDianeBukowski
***********************************************************************************