Editor Diane Bukowski absolutely recommends this book by Detroit's own Lacino Hamilton to all our readers, to the millions of people and their loves ones caught up in the U. S. criminal injustice system, and all those across the U.S. and the world who are  fighting to end it. The U.S. has five percent of the world's population, but 25 percent of its incarcerated population. Hamilton's book is a stunning expose of the consequences of mass incarceration, authored as Hamilton prevailed under the most severe conditions meant to break the spirits of those behind the walls. The scholarship and intellect behind this book put Hamilton on a par with writers like George Jackson of the Soledad Brothers. To purchase a copy of Hamilton's book and support his continuing battle against mass incarceration, go to:  In Spite of the Consequences: Prison Letters on Exoneration, Abolition, and Freedom
(By Broadleaf Books).
Falsely convicted of murder and sentenced to life in prison, Lacino Hamilton sent thousands of letters during his incarceration. After twenty-six years, including eleven years in solitary confinement, and a years-long campaign of public and political pressure, Hamilton was exonerated and released on September 30, 2020.
The letters he wrote during his incarceration, advocating for his innocence–literally writing for his life–made him a leading voice on issues of abolition, imprisonment, and justice. Despite fierce resistance and retaliation from prison officials, he maintained correspondence with family and friends, as well as university professors and activists. Tireless, empathetic, and unflinching, Hamilton's voice throughout these letters shines with immediacy.
We must engage all people in recognizing the terrible costs of maintaining the US system of justice, he writes. In his passionate critiques of the prison-industrial complex, his emotional appeals to friends and family, and his fierce and unflagging defense of his own innocence, Hamilton exposes the oppressive, humiliating, and destructive reality of our justice system.
From divestment in cities and policing policies to the everyday violence of imprisonment and its attempts to obliterate personhood in favor of obedience, these letters offer an incisive critique of our criminal justice system. We also feel Hamilton's deep generosity of spirit as he counsels others affected by this terrible system and lauds the work of those working on the outside for reform. With his voice, we sense something unexpected and profound: hope for a reimagining of our systems–a humanity-affirming model of justice. 
RELATED STORIES:
'RING OF SNITCHES' VICTIMS: LACINO HAMILTON CLEARED, FREED AFTER 26 YRS; CONVICTIONS TOSSED ON 2 MORE | VOICE OF DETROIT: The city's independent newspaper, unbossed and unbought
AS 31ST EXONERATION ANNOUNCED, WAYNE COUNTY, ASST. PROSECUTORS, DETROIT COPS FACE FEDERAL LAWSUITS | VOICE OF DETROIT: The city's independent newspaper, unbossed and unbought
Articles by Lacino Hamilton's Profile | AlterNet, Truthout, The New Inquiry Journalist | Muck Rack
**********************************************************************************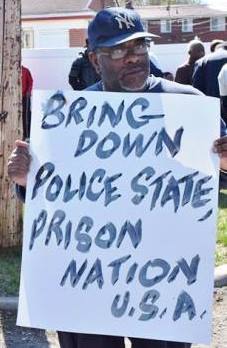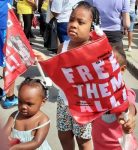 VOD is a pro bono newspaper, now devoting itself entirely to stories related to our PRISON NATION and POLICE STATE. We are ALWAYS in need of funds to keep VOD on-line and publishing. VOD has 13 years of stories that remain only while our quarterly web-hosting fees  continue to be paid.
VOD's editors and reporters, most of whom live on fixed incomes or are incarcerated, are not paid for their work. In addition to the quarterly web hosting charge every 3 months of $465.00, other expenses include a P.O. box fee of $226.00/yr., costs including utility and internet bills, costs for research including court records and internet fees, office supplies, gas, etc.
Please DONATE TO VOD at:
CASH APP 313-825-6126 MDianeBukowski
***********************************************************************************