(VOD: Syncora insured part of the 2005 predatory $1.5 billion Certificates of Participation loan from UBS AG and SBS Financial, pushed by ratings agencies Fitch and Standard and Poor's. The economy tanked in 2008 due to Wall Street's predatory lending practices, and the deal cost Detroit dearly.  In a detailed lawsuit filed Jan. 17, 2014, Emergency Manager Kevyn Orr called the deal "void ab initio, illegal and unenforceable." Bankrutpcy Judge Steven Rhodes has not held a hearing on the lawsuit; instead Orr is proposing to hand over the Detroit-Windsor tunnel, and the Grand Circus Park parking garage, and their revenues for years to come, to Syncora in a bid to end the bankruptcy. Judge Rhodes will hear details of the Syncora giveaway Monday, Sept. 15, 2014 at 8:30 a.m.in bankruptcy court.)
Sep 11th, 2014 by progressiveradionetwork
___________________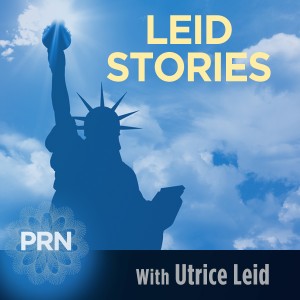 Detroit Bankruptcy Trial: Judge Grants Delay So Bond Insurer Could Ink Sweet Deal with the City
The nation today marks the 13th anniversary of a national tragedy. For Detroiters, it's the day after yet another tragedy hit home. The federal judge they were hoping would agree that the city's declared bankruptcy was contrived and that its $18-billion debt claim is superinflated instead appears to be going along with the plan to "re-imagine" Detroit.
Judge Steven Rhodes yesterday announced a delay in the trial until Monday so that bond insurer Syncora Guarantee, one of the city's largest creditors, could work out a sweet deal with the state-imposed city manager, Kevyn Orr. The deal would significantly reduce opposition to Orr's draconian bankruptcy-exit plan and encourage approval by the court.
Tom Barrow, former chairman of Michigan's State Board of Accountancy and CEO of the largest minority-owned firm in the Midwest, was among the first to publicly raise questions about Orr's debt calculations and his insistence, endorsed by the state, that bankruptcy was Detroit's only way out.
 He joins Leid Stories today with "a heavy heart," he says, about what's happening to Detroit. Judge Rhodes' action is a harbinger of more unwarranted miseries to come, he says.
VOD: Listen to excellent, profound interview with Tom Barrow below (click on Leid Stories 9 11 14 and it will take you to their page where it will play.)
Related:
The ANDY DILLION meeting with JOANN WATSON and TOM BARROW
http://voiceofdetroit.net/2014/02/11/em-lawsuit-v-cops-loan-demands-1-45-billion-back-to-city-make-the-banks-pay-no-detroit-pension-or-health-care-cuts/