Federal lawsuit by 11 detainees seeks class certification, appt. of attorney, jury trial, expedited handling re: detainees' severe health conditions
Detainees say one committed suicide Aug. 6, unable to endure "harsh conditions" for months and even years
A ray of hope:  Plaintiff Javonte Wiley, held for 4 years, won his freedom Aug. 12 after the Michigan Supreme Court outlawed "one-man" grand juries
By Diane Bukowski
KEEP VOICE OF DETROIT ON-LINE! DONATIONS NEEDED BY SEPT. 4 for $465.00 WEB HOST FEE https://www.gofundme.com/VOD-readers-up
August 28, 2022
"You can judge a nation by how its treats its prisoners. Leaving the question to be asked, are these horrible and torturous conditions fair? Or is this how those who are presumed innocent should be treated? Note Wayne  County has been dubbed the holder of the nation's office with the highest wrongful convictions."  — From amended complaint filed Aug. 12, 2022
DETROIT — Armed only with loose leaf paper, pens, and long-simmering outrage against what they say is their illegal and inhumane confinement, 11 Wayne County Jail detainees filed suit in U.S. District Court June 23 against Co. Sheriff Raphael Washington, Wayne Co. Chief Judge Timothy Kenny, and four other county administrators.
They say the defendants are violating their constitutional rights to speedy trials, open courts, family visits, and recreation.
"All Plaintiffs and Class Members (thousands) have been charged and detained in the Wayne County Jails, that is in violation of both Michigan and the U.S. Constitution 180-day right to speedy trial," the detainees' original complaint begins.
The detainees have moved for class certification, a jury trial, and appointment of an attorney, saying up to 1500 others are being held in similar conditions. The case is registered on the trial docket of U.S. District Court Chief Judge Sean Cox and is currently awaiting a hearing.
Detainees say the defendants, who also include Wayne Co. Dep. Sheriff Frederyn Allen, Co. Chief of Jails Robert Dunlap, Co. Chief Corporation Counsel Richard Lynch, and  Co. Administrator Zenell Brown, are violating the U.S. Constitution's First, Sixth, Eighth, and Fourteen Amendments and multiple federal statutes due to their detentions without trial, in some cases for as long as four years.
Other issues include cruel and unusual punishment, and denial of due process and equal protection.
"Plaintiffs like Antonio Richards, Javonte Wiley*(see box below) and Lamont Lofton [are being] held without trial in the excess of three years—an enormous dictatorial and egregious, conscience-shocking speedy trial violation!" the complaint says.
"Plaintiffs Roderick Graham and Shannon Groom are like thousands awaiting their day in court, held without being tried three times the speedy trial guarantee—18 months. This is a disturbing and mind blowing violation of the Sixth Amendment."'
In amended filings Aug. 12, they are asking the court to expedite their complaint,  citing in particular the Aug. 6 suicide of one detainee. They say they have been confined 24/7 to their "rocks" (cells) since the County's cancellation of all indoor and outdoor recreation and access  to even a "whiff of fresh air" at the beginning of the COVID-19 pandemic in 2020.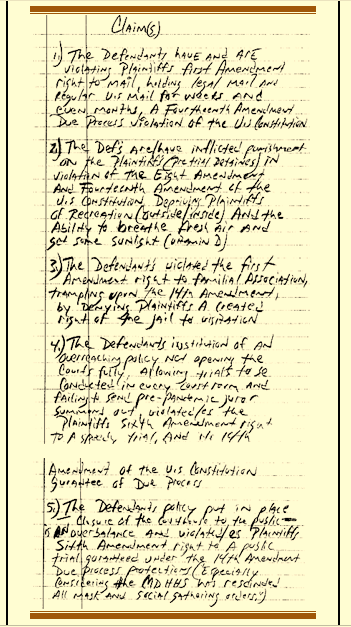 "The conditions in the jail are the root cause of plaintiffs' and many others' [new] diagnoses of obesity, hypertension, diabetes, anxiety, stress and mental anguish," they say.
In response to the filings, Erika Erickson, Communications Director for Wayne Co. Sheriff Raphael Washington, and Zenell Brown, 3rd Judicial Circuit Court Administrator, each responded to VOD's July 27 inquiry for comments on the lawsuit, that they cannot comment on pending litigation and that they have not been legally served.
In their filings, the detainees are asking Judge Cox to ensure that that legal service is carried out forthwith due to the long-standing and now immediate threats to their mental and physical health.
"Consider, due to the long-term denial of recreation and all those immured in the jail and confined strictly to their living quarters (cell), the Plaintiffs have put on and gained an excessive amount of weight during these trying times. Take Plaintiff Cotton for example . . . Since being denied recreation has gained approximately 200 pounds, is having heart problems, chest pains, became a diabetic, and is steadily gaining weight due to the Defendants' denial of recreation. Further, Plaintiff Graham has put on 120 pounds since being denied recreation. This is sad, as jails and prisons across the state long ago gave inmates access to recreation, visitation, and fresh air."
The complaint says that detainees have tried to stay in shape working out off of bars and poles in the cells, with many getting injured and ticketed when the bars break. It cites other health issues including rising blood pressure and blood sugar rates as high as 600, along with breathing and other problems related to rampant asbestos, black mold and loose lead paint chips in the jail.
Detainees were told that the Third Judicial Circuit Court would be fully open Aug. 22 to expedite trials and other hearings, but that has not happened, they say. The complaint estimates that a back-log of 10,000 cases announced by Wayne County Prosecutor Kym  Worthy, will not be resolved until 2050 under the current court restrictions.
"Moreover, the defendants also assume residents of Wayne County (the impoverished) can afford access to Zoom or YouTube  to observe court," the complaint notes. "A recession looms and inflation is at an all time high, yet the defendants have instituted draconian policies mandating the people of our great state to view court only via Zoom and YouTube, not allowing in-person spectators. . .This ought not to be in today's time, when there's a whopping amount of distrust for police and the judicial system, with an incredible  rate of wrongful convictions."
The complaint alleges that U.S. Mail including legal mail from attorneys and courts is being "held and stockpiled" for two weeks up to two months.
Each detainee has filed signed affidavits describing their own individual legal issues and complaints. Links to the actual documents in the case, available from the court's PACER website, will be appended shortly. Meanwhile, see full statement of facts (typed) in amended operative complaint filed Aug. 12 at:
http://voiceofdetroit.net/wp-content/uploads/WCJ-Lawsuit-text-typed.pdf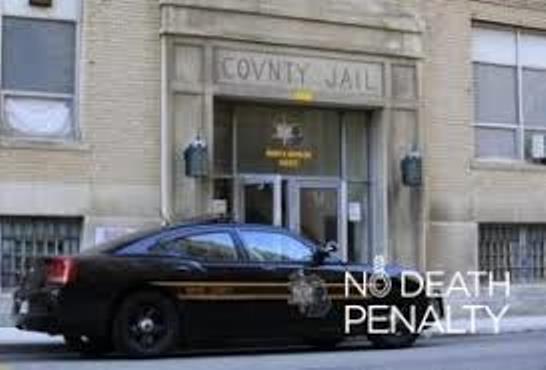 RELATED STORIES:
MICH. SUPREME COURT STRIKES DOWN 1-MAN GRAND JURIES; UNCONSTITUTIONAL, 'CAN'T CUT CORNERS' | VOICE OF DETROIT: The city's independent newspaper, unbossed and unbought
VIDEO VISITS TO INMATES AT WAYNE COUNTY JAILS SHUT DOWN, ACCESS TO FAMILIES, COURTS CURTAILED | VOICE OF DETROIT: The city's independent newspaper, unbossed and unbought   
FAMILIES MARCH FOR MEN HELD WITHOUT TRIAL UP TO 4 YEARS IN WAYNE CO. JAIL; DEMAND "OPEN THE COURTS" | VOICE OF DETROIT: The city's independent newspaper, unbossed and unbought
UNLAWFUL, UNJUST! RALLY THURSDAY MAR. 17 TO FREE WRONGLY HELD PRISONERS; OPEN VISITS, COURTS, FILES | VOICE OF DETROIT: The city's independent newspaper, unbossed and unbought
CELEBRATE JUNETEENTH! FREE DARRELL EWING, ALL OTHERS WRONGFULLY CONVICTED, UNJUSTLY SENTENCED | VOICE OF DETROIT: The city's independent newspaper, unbossed and unbought
*********************************************************************************

Donations for the Voice of Detroit are urgently needed to keep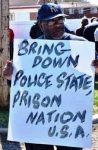 this paper, which is published pro bono, going. Among ongoing expenses are quarterly HostPapa web charges of $460.00 (due Sept. 4, 2022), costs for research including court documents, internet fees, office supplies, gas, etc. The editor and reporters are not paid for their dedicated work, and many live on fixed incomes or are incarcerated. Please, if you can:
                   

DONATE TO VOD: 
***********************************************************************************