UPDATE! APRIL 4, 2022
ALL COURTROOMS NOW OPEN FOR TRIALS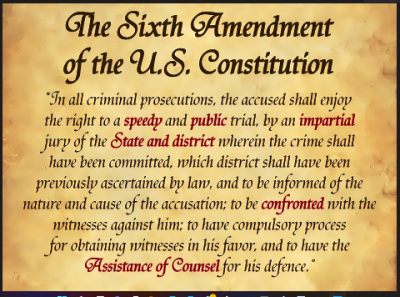 A report from the County Clerk criminal division indicates that all courtrooms in the Frank Murphy Hall of Justice are now open to handle trials and other events, starting Monday, April 4, 2022. Building open at 8 a.m., courtrooms open at 9 a.m.
However, the building itself is not yet open to the public. The Ninth Floor Clerk's Office is still not open to the public, meaning lack of full public and media access to review public court documents. The public will not be allowed in to view trials, etc. but can access them on Zoom/YouTube. This is likely a violation of defendants' rights to a public trial under the Sixth Amendment.
IS THIS GROUNDS FOR THOSE WHOSE TRIALS ARE HELD WHILE COURTROOMS ARE CLOSED TO APPEAL THEIR SENTENCES?
The Michigan Supreme Court just ordered a new trial for Donald Davis, Jr. of Flint because Genesee County Circuit Court Judge Geoffrey L. Neithercut ordered the courtroom closed for the duration of the trial.
"The trial court's closure of the courtroom for nearly the entirety of defendant's trial after a single, benign interaction between an observer and a juror constituted plain error. Because the deprivation of a defendant's public-trial right is a structural error, the error necessarily affected defendant's substantial rights. This structural error presumptively satisfied the plain-error standard's requirements for reversal, and neither the prosecution's arguments nor the record evidence rebutted that presumption. The Court of Appeals judgment was reversed, and the case was remanded to the trial court for a new trial."
http://voiceofdetroit.net/wp-content/uploads/People-v-Davis-MSC-3-14-22.pdf
Michigan Supreme Court throws out conviction in 2016 Flint murder case | Crime | abc12.com
Prisoners' families want:  
Dismissal of charges vs. prisoners held past Speedy Trial limits.
Open the Courts to handle trials; open the jails for public visitation.
Post all c0urt filings on the Wayne County Courts website at Third Judicial Circuit of Michigan (3rdcc.org).
Darrell Ewing/Derrico Searcy hearing March 18 again adjourned to May 5 to hear judge's pre-trial rulings on Brady motions to dismiss 
VOD is waiting for Court Administrator's Office to reply to request for information on plans to dismiss charges, re-open courts and jails at: http://voiceofdetroit.net/wp-content/uploads/VOD-request-to-Office-of-Corporate-Counsel-for-info-re-WCJ-prisoners.pdf
DONATE TO VOICE OF DETROIT https://www.gofundme.com/donate-to-vod
Contact Operation Liberation, organizers of rally:  586-943-8780 
By Diane Bukowski
March 31, 2022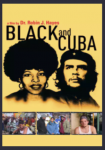 "Prison was hell. It was a new kind of plantation. I felt like an escaped slave. What I saw in the United States in those prisons was slavery, it was Black people with chains, in cells, it was just poor people stepped on and smashed. I'll never forget what I saw. I'll never forget what I've lived  through . . . what my people have lived through."  –Assata Shakur in new documentary, Black and Cuba
In Detroit's Wayne County Jail, hundreds of people, held without a trial far beyond Michigan's statutory pre-trial maximum of 180 days (six months), and the federal 70-day trial limit, live essentially as captured slaves, as revolutionary exile Assata Shakur described above.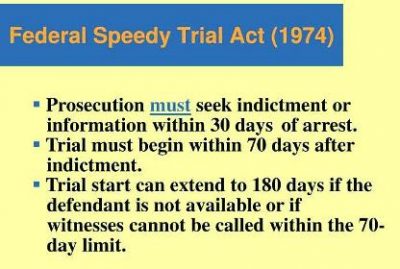 These men and women watch from the jail's narrow windows every day as thousands of party-going visitors flood downtown Detroit's streets around the prison, and others make their way to work, oblivious to the plight of those inside the jail.
Their continuing incarceration violates not only state law, but provisions of the U.S. Constitution's Sixth Amendment and the Federal Speedy Trial Act of 1974.
Families of many people in the jail turned out March 17 for a spirited rally demanding:
Dismissal of charges vs. prisoners held past Speedy Trial limits.
Open the Courts to handle trials; open the jails for public visitation.
Post all c0urt filings on the Wayne County Courts website at Third Judicial Circuit of Michigan (3rdcc.org).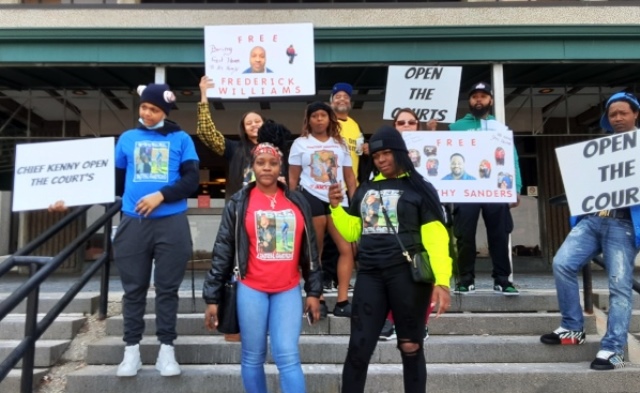 Some of dozens of family members on the court steps at the Unlawful, Unjust rally March 17, 2022.
Michigan Public Radio reported in February that at least 120 inmates at the Wayne County Jail have been held without a trial past 18 months, which includes the time allowed for evaluation of their cases before their cases are dismissed with prejudice (meaning the charges cannot be brought back again).
But many others are being held beyond six months.  Meanwhile, a Michigan Joint Task Force on Jail and Pretrial Incarceration recommended in 2020 that the statutory time limit be firmly set at 18 months.
They also recommended the rescission of various factors such as the defendant's obligation to challenge his/her incarceration directly, which have delayed compliance with the 180-day rule.
MPR noted that one prisoner has been held for 47 months, the longest of any man in the jail. VOD interviewed him,  Javonte Wiley, along with seven other men in the jail who have been held past Speedy Trial limits on March 17.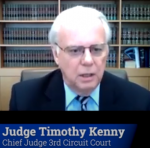 Wiley has been held since Oct. 3, 2017 on capital (life) charges which were dismissed twice in 2017 and 2019 after lengthy trial proceedings including jury trials. He was not released after those trials because judges dismissed the cases WITHOUT prejudice.
The same charges in the same case were brought back in 2020 by Wayne Co. 3rd Circuit Court Chief Judge Timothy Kenny, acting as a one-man grand jury.  A "review date" is set for May 17, 2022 in front of 3rd Circuit Court Judge Shannon Walker, after a year of constant adjournments.
UNLAWFUL, UNJUST! RALLY THURSDAY MAR. 17 TO FREE WRONGLY HELD PRISONERS; OPEN VISITS, COURTS, FILES | VOICE OF DETROIT: The city's independent newspaper, unbossed and unbought
Hear full Mich. Public Radio podcast below after box on Michigan's right to speedy trial.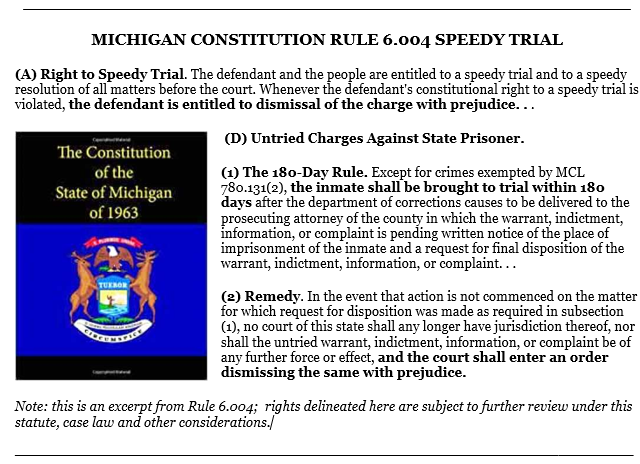 On March 18, the day after the March 17 rally at the Frank Murphy Hall, Darrell Ewing and his co-defendant Derrico Searcy appeared again before Judge Darnella Williams-Claybourne in a seemingly endless series of Final Conference pre-trial hearings. A Michigan Court of Appeals upheld Wayne Third Circuit Judge Michael Hathaway's order for a new trial in their case, rendered in October, 2019, which vacated their convictions for the 2009 murder of J.B. Watson.
Wayne Co. Prosecutor Kym Worthy has consistently failed in her appeals of multiple state and federal court rulings on the defendants' side.
Worthy has held Ewing and Searcy hostage in the Wayne County Jail since early last year, awaiting the new trial.
On March 18, Asst. Prosecutor Kam Towns further delayed a hearing before Judge Williams-Claybourne on motions to dismiss the case due to alleged Brady v. Maryland violations, including the existence of Tyree Washington's Mirandized confession to the Watson murder, given under oath to the Michigan State Police in Feb. 2017.
Towns insisted that Ewing's handwritten motion to dismiss, filed with his request to act as his own attorney, be E-filed through the state system, although that is not a requirement for prisoners filing pro se.  Atty. Lillian Diallo said she would do that immediately,  and withdraw her own motion.
Judge Williams-Claybourne  ordered the state's response by April 18, with the parties to appear again May 5, to discuss the state's response to that and other motions, and hear the Judge's rulings.
"The trial will hopefully take place in June or July," Judge WIlliams-Claybourne estimated. Ewing reacted with optimism, since he will be able to argue his motion, and tentative trial dates have finally been set.
**********************************************************************************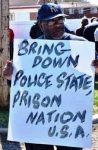 VOD's staff lives either on limited fixed incomes or is incarcerated. We are not paid; we publish the newspaper pro bono. Help keep us afloat by chipping in so stories on this Prison Nation and Police State, and related matters, coming! Any amount is appreciated.
                                     

 

DONATE TO VOD 
(Contact editor for details on other ways to send funds, at 313-825-6126 or diane_bukowski@hotmail.com.)
**********************************************************************************
Related stories:      
UNLAWFUL, UNJUST! RALLY THURSDAY MAR. 17 TO FREE WRONGLY HELD PRISONERS; OPEN VISITS, COURTS, FILES | VOICE OF DETROIT: The city's independent newspaper, unbossed and unbought
DID PROS. KYM WORTHY AND DPD SUPPRESS KILLER'S CONFESSION IN EWING/SEARCY CASE? HEARING DEC. 1 | VOICE OF DETROIT: The city's independent newspaper, unbossed and unbought
DID WAYNE CO. PROS. HIDE KILLER'S CONFESSION TO MSP IN EWING-SEARCY CASE, USE DPD TO STOP RETRIAL? | VOICE OF DETROIT: The city's independent newspaper, unbossed and unbought
DETROIT: FAMILIES OF WRONGFULLY CONVICTED TELL PROS. KYM WORTHY, POLICE, JUDGES–'FREE THEM ALL' | VOICE OF DETROIT: The city's independent newspaper, unbossed and unbought
8 JUDGES SAID EWING, SEARCY DENIED 'FAIR TRIAL' IN 2010; KYM WORTHY: WE WILL PRESENT SAME CASE MAY 19, 2021 | VOICE OF DETROIT: The city's independent newspaper, unbossed and unbought
DARRELL EWING, DERRICO SEARCY IN DETROIT COURT APRIL 13, NEW TRIAL ORDERED BY 8 STATE, U.S. JUDGES | VOICE OF DETROIT: The city's independent newspaper, unbossed and unbought 
APPEALS CT. UPHOLDS NEW TRIAL ORDER IN 'GANG' SOCIAL MEDIA CONVICTIONS OF DARRELL EWING, DERRICO SEARCY | VOICE OF DETROIT: The city's independent newspaper, unbossed and unbought 
https://voiceofdetroit.net/2020/09/29/fighting-for-his-life-darrell-ewing-in-court-again-despite-3-orders-in-3-yrs-granting-a-new-trial/
https://voiceofdetroit.net/2020/07/12/free-darrell-ewing-two-judges-have-ordered-new-trials-in-innocence-case-kym-worthy-still-appeals/
https://voiceofdetroit.net/2019/10/27/darrell-ewing-derrico-searcy-win-new-trial-in-murder-case-after-nearly-two-decades/
https://voiceofdetroit.net/2019/09/17/ewing-searcy-hearing-on-jury-use-of-internet-research-on-gangs-in-2010-trial-to-continue-oct-4/
https://voiceofdetroit.net/2019/08/27/juror-in-2010-ewingsearcy-murder-trial-verdict-tainted-by-jurys-gang-related-internet-research/
https://voiceofdetroit.net/2019/02/14/sixth-circuit-orders-evidentiary-hearing-instead-of-new-trial-in-darrell-ewings-2010-murder-conviction/ 
https://voiceofdetroit.net/2017/11/27/fed-judge-strikes-down-darrell-ewing-conviction-due-to-jury-discussion-of-gang-social-media