Prosecutors work to overturn wrongful convictions from their own office (nbcnews.com)
After 26 years in prison, new Missouri law could help man fighting for freedom (nbcnews.com)

Editorial
By Diane Bukowski
August 11, 2021
DETROIT–NBC Nightly News featured an interview with Wayne County Prosecutor Kym Worthy August 8, 2021, which was prominently shared across other mainstream media outlets. It was part of a series on Conviction Integrity Units across the country.
The next in the series featured the Missouri case of Lamar Johnson, who Prosecutor Kim Gardner says was wrongfully convicted 26 years ago. She is fervently fighting to get him freed under a new state law there.
(To watch each episode click the links at beginning of this story.)
But NBC News' Kate Snow did not ask Worthy about the thousands of Wayne County residents still locked up, many for decades, due to the work of Worthy's office in convicting them, then continuing to adamantly oppose their appeals at state and federal levels.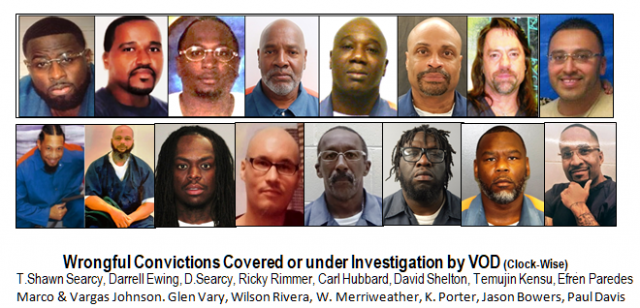 The mainstream media applauded NBC's interview with Worthy non-critically, but it evidently fell flat with many of the younger generation in Detroit and Wayne County, as reflected in the multitude of Instagram comments featured below. A similar angry storm of Instagram comments took place after VOD's story on Kym Worthy's insistence that all 54 juvenile lifers from Wayne County still in prison be resentenced to death in prison. Hundreds of families occupied the street outside Worthy's office June 4, crying, "Free Them All." (See links below comments.)
ANGRY INSTAGRAM STORM AFTER NBC KYM WORTHY INTERVIEW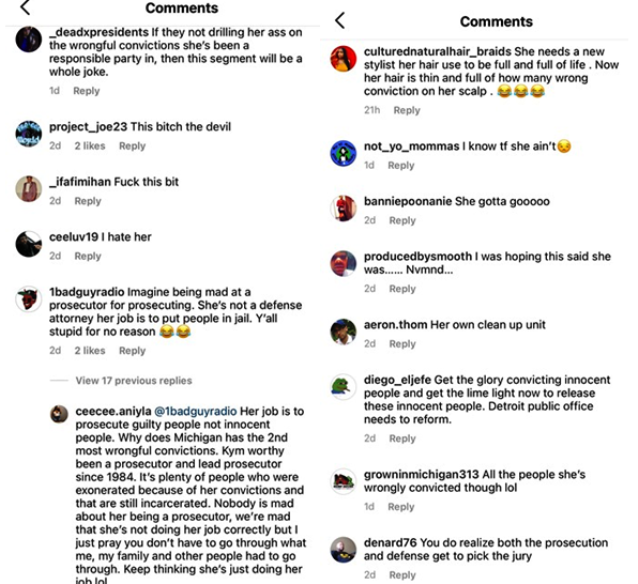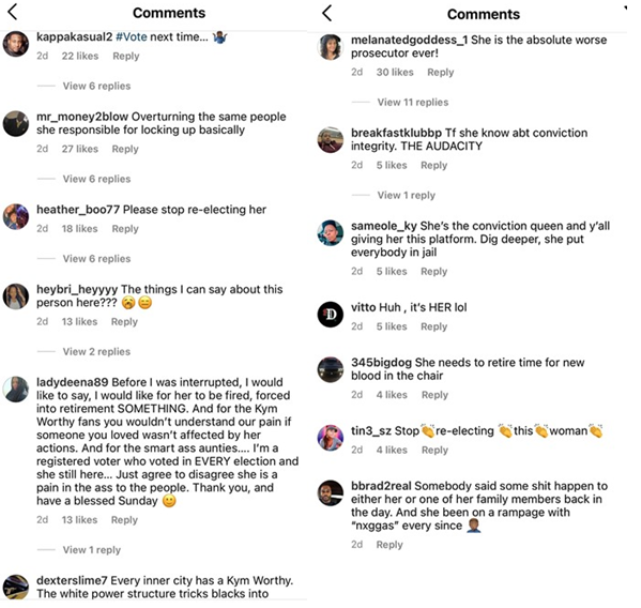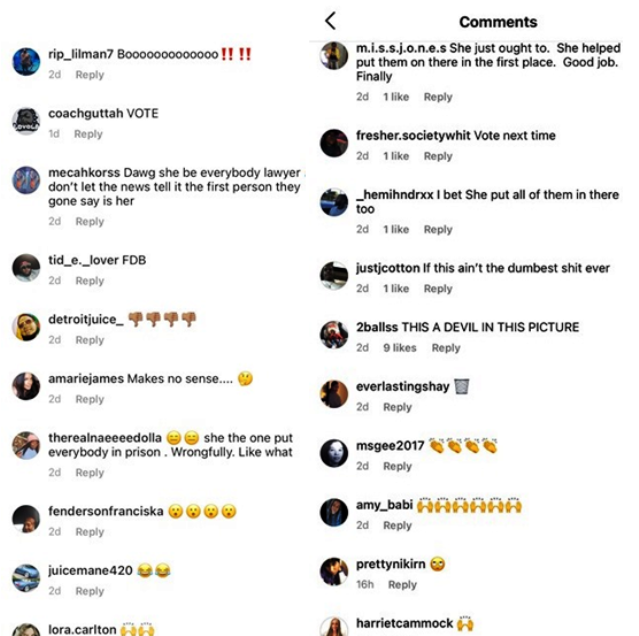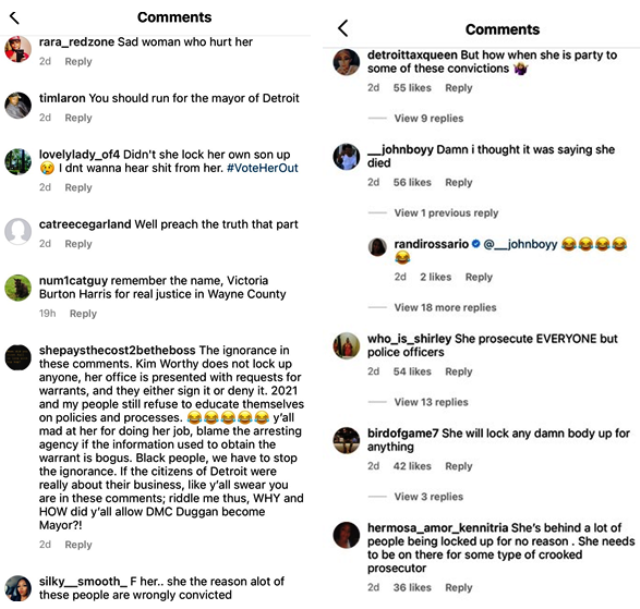 Related:
DOES KYM WORTHY WANT 54 MICH. JUVENILE LIFERS TO DIE IN PRISON, VIOLATING U.S. SUPREME COURT ORDERS? | VOICE OF DETROIT: The city's independent newspaper, unbossed and unbought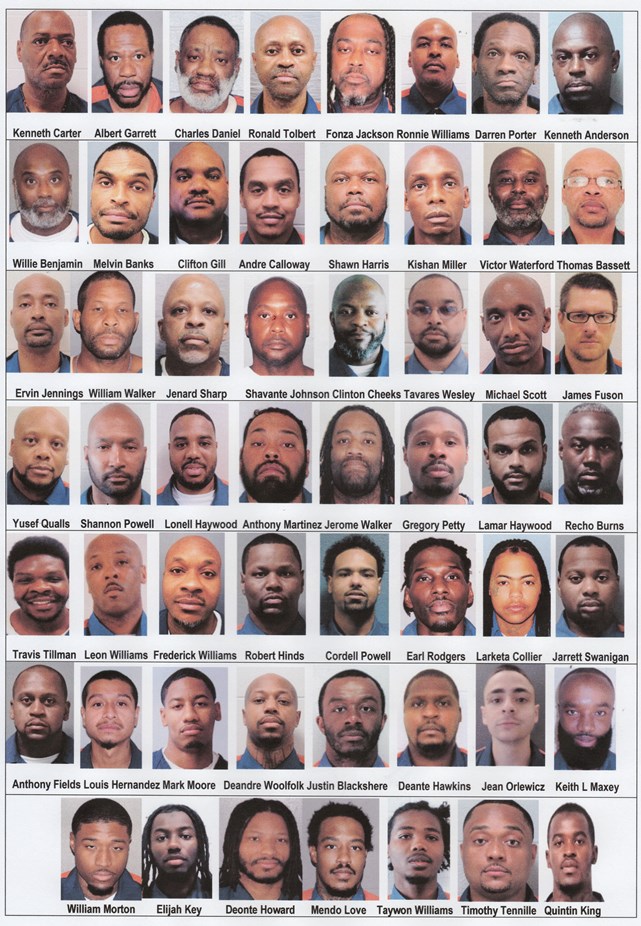 DETROIT: FAMILIES OF WRONGFULLY CONVICTED TELL PROS. KYM WORTHY, POLICE, JUDGES–'FREE THEM ALL' | VOICE OF DETROIT: The city's independent newspaper, unbossed and unbought
**********************************************************************************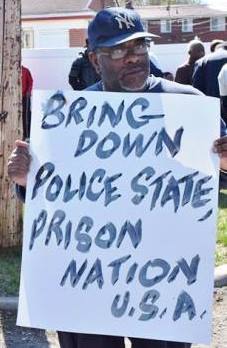 Voice of Detroit is a pro bono newspaper, now devoting itself entirely to stories related to our PRISON NATION and POLICE STATE.
VOD's editors and reporters, most of whom live on fixed incomes or are incarcerated, are not paid for their work. Ongoing costs include quarterly web charges of $435,00, P.O. box fee of $180/yr. and costs for research including court records and internet fees, office supplies, gas, etc.
Please DONATE TO VOD at:
**********************************************************************************