ABOVE: Thelonious 'Shawn' Searcy addressed a mass rally against wrongful convictions in Wayne County June 4, 2021, speaking from home on tether. He and Darrell Ewing, as leaders of Operation Liberation, organized the event, which drew hundreds who filled the streets outside the Frank Murphy Courthouse in downtown Detroit
Link below is to Fox2 Detroit report 10/14/22
https://www.facebook.com/1302219946/videos/622812139537620
"It's over–FREE–19–it's over!" — Thelonious 'Shawn' Searcy
Tether removed immediately after hearing
"Dismissal of the charges is appropriate given the severe and deliberate violations of the defendant's due process rights."–Judge Thomas Hathaway
Dismissal is "WITH PREJUDICE," meaning charges cannot be brought back
Judges cites suppression of evidence: .40 caliber bullets in victim's body, not .45's;  store videotape likely showing the actual killer, and the criminal record of key prosecution witness
By Diane Bukowski 
October 3, 2022, updated Oct. 7, 2022
DETROIT – Third Judicial Circuit Court Judge Thomas Hathaway today dismissed all charges against Thelonious 'Shawn' Searcy in a stinging order which repeatedly cited the prosecution for "allowing blatant lies to stand."
He said Wayne County prosecutors and police deliberately withheld evidence that should have been given to the defense under Brady v. Maryland :: 373 U.S. 83 (1963),  a U.S. Supreme Court ruling. That evidence would have saved Searcy from  spending 17 years in prison for the Sept. 6, 2004 murder of Jamal Segars outside the Detroit City Airport, a crime he did not commit.
"This Court concludes that the damage caused by the suppression and withholding of the exculpatory evidence cannot be cured," Judge Hathaway said. "Therefore, it holds that dismissal of the charges is  appropriate given the severe and deliberate violations of the defendant's due process rights that denied him and fair and impartial trial. Accordingly, this Court GRANTS defendant's Motion to Dismiss."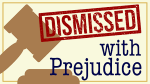 The dismissal is WITH PREJUDICE, meaning that the charges cannot be brought back. Most of the cases of Wayne County's 32 exonerees to date have involved only dismissals WITHOUT prejudice, leading some to speculate that possible reinstatements of their original charges have been held over their heads since.
"I am so happy to see Mr. Searcy turn the page beyond the nightmare of his wrongful conviction," defense attorney Michael Dezsi told VOD.
"The Court did not mince words in describing the blatant lies, perjured testimony, and suppressed evidence that was known to the prosecution and investigating officers all of which was unknown to the defense at Searcy's first trial.  As Judge Hathaway concluded, 'the price to be paid for this failure falls on the prosecution.'"
Wayne County Prosecutor Kym Worthy declined to comment on the judge's order. Judge Timothy Kenny, now Chief Judge of the 3rd Judicial Circuit Court, presided over Searcy's trial and an evidentiary hearing in 2018. Attorney Dezsi was appointed to the case for that hearing, and has represented Searcy in "years of hearings, evidentiary hearings, and multiple appeals" since, as he told VOD.
Patrick Muscat, the Assistant Prosecutor at Searcy's trial, also led the prosecutions of Wayne County exonerees Davontae Sanford  and Kenneth Nixon. None of the prosecutors and police involved in these and other Wayne County wrongful convictions have been charged or otherwise held accountable for their roles to date.
"It's over–FREE–19–it's over!" Searcy exulted on Facebook Live as he and Dezsi left court today. He referred to the total of 19 years, including two on tether, that he spent in the custody of the Michigan Department of Corrections. Judge Hathaway granted his release to home confinement in 2021 against strenuous objections by the prosecutor.
"This win is dedicated to God and my family," Searcy exulted in a Facebook post. "My faith in God empowered me to fight for my return. My motivation was getting back to my family. Under no situation was I willing to lay down and surrender my life to a system that systematically targeted inner city minorities in poverty stricken communities for crimes that they knew the suspect may be innocent of. Giving up when I knew I was wronged was something I just couldn't do."
Searcy said he went straight from the hearing and got the tether removed, which has restricted his employment and other opportunities.
See: Judge Thomas Hathaway's complete order granting Thelonious Searcy Motion to Dismiss, Oct. 3, 2022 http://voiceofdetroit.net/wp-content/uploads/Thelonious-Searcy-Order-Gg-Defs-Mtn-to-Dismiss-10.3.20223311-2.pdf
Searcy fought his conviction from day one from his prison cells, researching every aspect of his case. His grandmother Edna Richardson filed a Freedom of Information Act request for him which led to the procurement of his homicide file. Suppressed forensics evidence he found in that file was key in overturning his conviction.
In 2016,  Searcy filed a pro se motion for a new trial with assistance from a "jail-house lawyer" friend. VOD discovered that motion in his court file in 2017, and has covered his story since.
VOD was the only media outlet to attend  every session of a powerful six-month evidentiary hearing in front of Third Circuit Court Judge Timothy Kenny in 2018. Despite Kenny's denial of Searcy's motion six months afterwards, testimony from that hearing led eventually to today's dismissal of all charges.
Vincent Smothers, the self-acknowledged "hit man" who also admitted the murders of the four victims in the Davontae Sanford case, took the stand for two days. He described in great detail consistent with the physical evidence how he and a now-deceased partner caught Jamal Segars in the midst of a "Black Party" crowded with auto traffic held outside Detroit City Airport. Smothers said he killed Segars using a .4o caliber gun. The Wayne County Medical Examiner turned four bullets in Segars body over to the Detroit Police.
A state Court of Appeals panel ruled that AP Muscat and trial judge Kenny deliberately diverted the jury's attention away from those .40 caliber bullets, which were not consistent with the .45 caliber gun that the prosecution claimed was the murder weapon. It said Judge Kenny "abused his discretion" by evaluating and disputing Smothers' testimony himself, a matter that is reserved for a jury.
Judge Hathaway listed these reasons for granting Searcy's motion to dismiss in his order: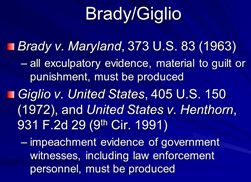 "This Court finds the following violations of defendant's due process rights: (1) the prosecution was aware of Witcher's criminal history on account of DPD's Hit List containing his infractions; (2) the prosecution intentionally violated defendant's right under Brady by suppressing the forensic analysis of the bullet taken from the victim's body which was not consistent with the gun offered at trial as belonging to defendant; (3) the prosecution suppressed the VHS tape; (4) the prosecution suppressed the criminal history and arrest record of the prosecution's key witness, DeAnthony Witcher."
Regarding the forensics evidence, Judge Hathaway said, "At the time of the trial, the  prosecution's forensic examiners were aware of the bullet caliber type removed from the victim's body and that it did not match the handgun offered at trial.
"Defendant argues and this Court agrees that there is nothing more exculpatory than this single piece of evidence which was suppressed from the defense and the jury."
Judge Hathaway said the two forensics technicians who examined the bullets in the case, David Pauch and Kevin Reed, had been involved in other cases of wrongful convictions. He noted the defense had objected to qualifying Reed as an expert witness because he had no training in ballistics, but that AP Muscat had him testify at trial anyway, saying falsely that the bullets from Segars' body were too deformed to analyze. Reed's faulty work and other factors led to the shut-down of the entire City of Detroit crime lab in 2008.
He said the prosecution had argued in their motion opposing the dismissal of charges that the defense could have discerned that the bullets involved were .40 calibers from the Medical Examiner's report and claimed the defense had not exercised "due diligence."
But Hathaway said, "To the contrary, the prosecution argues that defense counsel who had the autopsy report about the bullets, could have ascertained by process of elimination, that the .40 caliber bullets had to have come from the victim's body. However, this Court disagrees as the Michigan Supreme Court rejected a diligence requirement as part of a Brady violation.
"In People v. Chenault, 495 Mich 142, 152 (2014), our Supreme Court concluded that '[w]e disagree with the prosecution's suggestion that the diligence requirement is consistent with the Brady doctrine generally.' In the instant case, the prosecution is asking the Court to ignore binding precedent and impose a diligence requirement to reject defendant's Brady argument. However, this Court declines the prosecution's suggestion to decide against precedent."
Searcy and his attorney said they had repeatedly requested a copy of a VHS tape from a store located adjacent to the shooting scene from the prosecution, but were told the tape did not exist. However, they cited multiple still photographs from the videotape provided as part of discovery earlier.
In his ruling, Judge Hathaway wrote, "Similarly, the VHS tapes confiscated by Officer Zwicker was clearly Brady material that should have been given to the defense. Defendant argues that the VHS tapes that were confiscated are another reason why his case should be dismissed. Indeed, [eyewitnesses] Edmonson and Holmes told Officer Zwicker that they saw the shooter run into the corner store. Zwicker went to the store to confiscate a VHS tape that he placed into evidence. To date, this tape has never been produced or viewed by the defense."
Judge Hathaway quoted AP Muscat's testimony at the evidentiary hearing: "In regard to discovery, there has been some off the record conversations about an in-store video. I've never seen a copy of that video and I've been told by Sgt. Anderson that there is not a copy."
Private investigator and former TV 2 reporter Scott Lewis interviewed Vincent Smothers in prison about his role in the Segars killing. His audiotape (featured above) heightened public awareness of Searcy's wrongful conviction and was played during the evidentiary hearing prior to Smothers' direct testimony.
"I am happy for Thelonious," Lewis told VOD. "Michael Dezsi did an amazing job on this case. He discovered new evidence in the middle of an evidentiary hearing erasing any doubt that Searcy was wrongfully convicted. I wonder how many other innocent people are languishing in prison with a life sentence because they can't afford good attorneys and investigators, and there are not enough pro bono [advocates] to go around."
Judge Hathaway's ruling on suppression of Brady materials in Searcy's case is expected to be cited in an ongoing case involving Searcy's brother Derrico Searcy and his co-defendant Darrell Ewing. Ewing has filed an interlocutory appeal of 3rd Circuit Court Judge Darnella Williams-Clayborne's denial of his request to dismiss their case due to continuing Brady continuing violations going back to his original trial in 2004. Williams-Clayborne also contended that Brady violations do not apply post-conviction. The appeal is currently under consideration by the Michigan Supreme Court.
"T'm overjoyed for the victory my brother and the G.O.A.T. (Greatest of All Time) just scored being completely set free and cleared," Ewing told VOD. "Not only was he vindicated, but the illustrious Judge Thomas Hathaway issued an opinion that slammed the Wayne County Prosecutor's Office for the injustice and grave misconduct that took place in his case–knowingly entombing evidence of innocence from the gate.
"His victory was a two-for-one as the pen that freed him gave my Judge Williams-Clayborne all the authority she requested in deciding to dismiss my case. So, I'm beyond elated and giving all praises to God, those who labored and beat the ground for us, making noise and protesting and the Voice of Detroit who covered our cases from day one, when no other media outlet would dare."
CELEBRATE JUNETEENTH! FREE DARRELL EWING, ALL OTHERS WRONGFULLY CONVICTED, UNJUSTLY SENTENCED | VOICE OF DETROIT: The city's independent newspaper, unbossed and unbought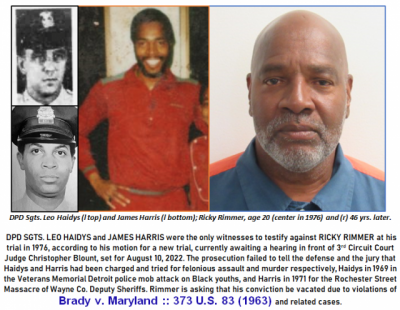 VOD's legal advisor noted many other cases involving requests for dismissal due to Brady violations will be affected by Judge Hathaway's ruling, which sets a precedent in particular for Wayne County criminal cases brought back to the trial court on post-conviction motions.
One of those cases is that of Ricky Rimmer, who has filed motions for a new trial and evidentiary hearings after 47 years in prison, citing violations of Brady v. Maryland due to the prosecution's failure to disclose the extensive criminal histories of the chief Detroit police officers in his case. The motions are set for action in front of Third Judicial Circuit Judge Christopher Blount on Jan. 6.
MICH. LIFER RICKY RIMMER CITES RACIST, VIOLENT HISTORY OF DPD COPS HAIDYS, HARRIS IN MOTION FOR NEW TRIAL | VOICE OF DETROIT: The city's independent newspaper, unbossed and unbought
**********************************************************************************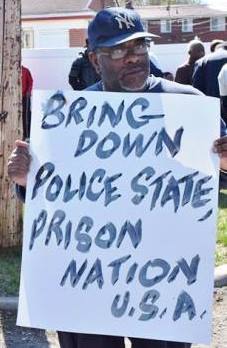 Voice of Detroit is a pro bono newspaper, now devoting itself entirely to stories related to our PRISON NATION and POLICE STATE.
VOD's editors and reporters, most of whom live on fixed incomes or are incarcerated, are not paid for their work. Ongoing costs include quarterly web charges of $460.00, P.O. box fee of $180/yr. and other costs including utility and internet bills, costs for research including court records and internet fees, office supplies, gas, etc.
Please DONATE TO VOD at:
**********************************************************************************
RELATED Documents and Stories:
Judge Thomas Hathaway's complete order granting Thelonious Searcy Motion to Dismiss, Oct. 3, 2022: http://voiceofdetroit.net/wp-content/uploads/Thelonious-Searcy-Order-Gg-Defs-Mtn-to-Dismiss-10.3.20223311-2.pdf
Michigan Court of Appeals order vacating Searcy conviction, 10/21/21 http://voiceofdetroit.net/wp-content/uploads/COA-Thelonious-Searcy-20210211_C349169_62_349169.OPN-3-bullet-evidence-highlighted-2.pdf
Judge Timothy Kenny's order denying Searcy motion for relief from judgment Dec. 3, 2018: http://voiceofdetroit.net/wp-content/uploads/Searcy-Thelonious-Opinion-Order-12-03-18-compressed-1.pdf
Searcy's pro se motion for new trial, July 22, 2016  http://voiceofdetroit.net/wp-content/uploads/TS-motion-for-new-trial-7-22-16.compressed-2.pdf
Stream Thelonious "Skinnyman" Searcy will not remain silent after wrongful conviction in 2005 by MDB | Listen online for free on SoundCloud
RELATED STORIES: 
To read numerous VOD stories on other cases mentioned in this article, including those of Davontae Sanford, Kenneth Nixon, and Darrell Ewing, put the individuals' names in the search box at the top of the page.
In video above, Searcy speaks from home at June 4 rally for the wrongfully convicted at Frank Murphy Hall in downtown Detroit, 0rganized by Operation Liberation,  founded by Searcy and Darrell Ewing. In video, exoneree Larry Smith (l) and Searcy's … Continue reading →
FALSE DETROIT CONVICTION: VINCENT SMOTHERS SAYS HE, NOT THELONIOUS SEARCY, KILLED JAMAL SEGARS IN 2004 | VOICE OF DETROIT: The city's independent newspaper, unbossed and unbought 
SEARCY WINS EVIDENTIARY HEARING; SMOTHERS EXPECTED TO TESTIFY HE WAS THE KILLER IN 2004 CASE | VOICE OF DETROIT: The city's independent newspaper, unbossed and unbought 
RALLY TO FREE DETROIT'S WRONGFULLY CONVICTED, OUST KYM WORTHY SAT. OCT. 21 2-6 PM | VOICE OF DETROIT: The city's independent newspaper, unbossed and unbought  
PACK COURT TO STOP WRONGFUL CONVICTION OF THELONIOUS SEARCY MON. MARCH 19, 9 AM; JUDGE KENNY | VOICE OF DETROIT: The city's independent newspaper, unbossed and unbought 
VINCENT SMOTHERS TAKES STAND TO EXONERATE THELONIOUS SEARCY IN 2004 DETROIT MURDER | VOICE OF DETROIT: The city's independent newspaper, unbossed and unbought 
SMOTHERS' CO-DEFENDANT MARZELL BLACK BACKS CONFESSION TO SEGARS MURDER, AT SEARCY HEARING | VOICE OF DETROIT: The city's independent newspaper, unbossed and unbought 
TESTIMONY AT 2 MARCH HEARINGS SHOWED SEARCY LIKELY INNOCENT; NEXT HEARING DELAYED TO MAY 9 | VOICE OF DETROIT: The city's independent newspaper, unbossed and unbought 
FAVORABLE SIGNIFICANT EVIDENCE SURFACES AT SEARCY HEARING ON INNOCENCE CLAIM | VOICE OF DETROIT: The city's independent newspaper, unbossed and unbought 
TRIAL EVIDENCE VS. THELONIOUS SEARCY IN 2004 CITY AIRPORT MURDER DISCREDITED AT MAY 15 HEARING | VOICE OF DETROIT: The city's independent newspaper, unbossed and unbought 
PROSECUTORS, COPS, TECHS LIED, FALSIFIED EVIDENCE VS. THELONIOUS SEARCY, ATTY. SAYS IN FINAL HEARING | VOICE OF DETROIT: The city's independent newspaper, unbossed and unbought 
JUDGE KENNY STRIKES DOWN THELONIOUS SEARCY BID FOR FREEDOM ON 'ACTUAL INNOCENCE' OF 2004 MURDER | VOICE OF DETROIT: The city's independent newspaper, unbossed and unbought 
SUPREME CT. GRANTS REHEARING TO THELONIOUS SEARCY: HITMAN CONFESSED; JUDGE, AP LIED TO JURY | VOICE OF DETROIT: The city's independent newspaper, unbossed and unbought
MICHIGAN PRISONERS NEED COVID-19 VACCINES NOW, SAY ADVOCATES; A.M.A., OTHERS DEMAND 1st-TIER PRIORITY | VOICE OF DETROIT: The city's independent newspaper, unbossed and unbought
APPEALS COURT TO HEAR SEARCY CASE FEB. 4: HITMAN CONFESSED TO MURDER, LIES TOLD ABOUT FATAL BULLETS | VOICE OF DETROIT: The city's independent newspaper, unbossed and unbought