On JUNETEENTH, 2 MILLION STILL ENSLAVED
FREE DARRELL EWING, DERRICO SEARCY
Ewing's pre-trial motions for bond, judicial notice of  tainted ID testimony at first trial  are now before Wayne Co. Judge Darnella Williams-Clayborne
Motion for bond cites People v. Davis, landmark 2021 ruling by state appellate court that bond in capital cases can be granted. COA 354927 PEOPLE OF MI V REGINALD LAMARR DAVIS Opinion – Authored – Published 04/22/2021 (michigan.gov)
Ewing, co-defendant Derrico Searcy won new trial Oct. 22, 2020, ten years after conviction of 2009 J.B. Watson murder
FBI told AP Kam Towns before first trial they had reliable evidence another man committed the crime, she ignored them.
Tyree Washington's 2017 Mirandized confession, given to MSP detective, hidden in official files till 2021
Ewing, others held in Wayne Co. Jail beyond speedy trial limits file federal lawsuit vs. Wayne Co. Sheriff Raphael Washington and WCCC  Chief Judge Timothy Kenny challenging illegal detentions and torturous jail conditions. — DETAILS ON THIS TO BE PROVIDED IN STORY TO COME.

By Diane Bukowski
June 20, 2022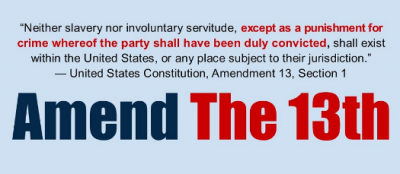 DETROIT — Millions celebrated this country's first Juneteenth holiday this week,  commemorating the liberation of enslaved peoples after the Civil War with fireworks, dance, song, and prayer. But under the provisions of the 13th Amendment to the U.S. Constitution, over two million people remain enslaved in U.S. prisons as a result of mass incarceration, the majority of them Black, descendants of those enslaved peoples.
Among the two million are Darrell Ewing and Derrico Searcy. Wayne Third Circuit Court Judge Darnella Williams-Claybourne is currently reviewing Darrell Ewing's motions for pre-trial bond, to free him while Wayne County Prosecutor Kym Worthy pursues the case against him and his co-defendant Derrico Searcy. They were charged for the Dec. 2009 murder of J.B. Watson on Detroit's east side. He has also filed a motion for judicial notice of false pre-trial identification evidence in the case.
On Oct. 22, 2020, an Appeals Court overturned their convictions and ordered a new trial. On Aug. 30, 2021, defense attorneys revealed Tyree Washington's Mirandized confession to the murder, given to a Michigan State Police detective in 2017, and hidden in the prosecutor's files while the defendants' appeals have been ongoing.
Wayne Co. Asst. Prosecutor Kam Towns, who quietly retired June 1 of this year, was the chief architect of the case, basing it on unproven assumptions that the murder was gang-related, leading to jury misconduct on social media about gangs. State courts overturned the verdict on that basis. Proceedings for a new trial in the case are currently paused, pending a Michigan Court of Appeals ruling on Ewing's interlocutory appeal of his motion for dismissal due to Brady disclosure violations and other issues.
Ewing's current motion for appeal bond says,  "From the start of this case–and this writer is talking about a decade ago, July 21, 2010, our nation's highest and most respected government agency–the FBI–alerted the Wayne County Prosecutor's Office, that a mistake was likely taking place,"

"To show, Agents brought forth one of their top informants. He was taken in front of multiple grand juries about the present matter and found to be credible… Christopher Richardson disclosed that his very own blood cousin William Beal and and [his] federally charged co-defendant, Tyree Washington was/is responsible for the instant crimes and charges presently in front of this court." 
The motion is based in part on a landmark ruling from the Michigan's appellate courts. See: COA 354927 PEOPLE OF MI V REGINALD LAMARR DAVIS Opinion – Authored – Published 04/22/2021 (michigan.gov)
Ewing's motion for bond points out,
""Pursuant to Const 1963, Art 1, § 15, a defendant is entitled to have bail set by the trial court except in certain circumstances, such as when defendant is charged with murder and the proof of defendant's guilt is evident or the presumption great, Davis at HN 18. . . .it is becoming crystal clear to many that the proofs of Defendant's innocence is evident. This Court has in front of it, a Mirandized confession, multiple acts of suppression, and polygraph results to bolster Ewing's innocence."
The motion also argues that further confinement in the Wayne County Jail under torturous conditions including the spread of COVID-19 endangers Ewing's life. It cites Ewing's family and community ties, including the support of hundreds of letters in his federal pleadings for compassionate release, in front of U.S. District Court Judge Stephen Murphy.
Judge Murphy ruled June 9,  "I will appoint counsel from the Federal Community Defenders Office to represent Defendant for his compassionate release and resentencing motions. . . .The Court expects that Defendant's appointed counsel will file a new motion for compassionate release and resentencing after the en banc Sixth Circuit issues a ruling in McCall." See  http://voiceofdetroit.net/wp-content/uploads/Darrell-Ewing-Appointment-of-Federal-Defender-2-22-cr-20178-2.pdf and  http://voiceofdetroit.net/wp-content/uploads/Darrell-Ewing-Murphy-order-6-9-22-United_States_of_America_v_Gaskin_et_al__miedce-11-20178__0541.0-2.pdf.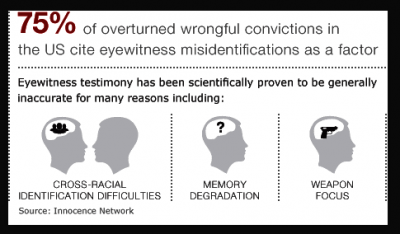 In his "Motion to Take Judicial Notice of Key Facts that Lend Credence to the Granting of Bond," Ewing notes that eyewitness identifications are the most common factor leading to to wrongful convictions in the U.S. Citing trial transcripts, he breaks down factors in the eyewitness identifications at his trial by Raymond Love and his wife Jendayi Love, who were stopped in traffic at the scene of the shooting of J.B. Watson.
Raymond Love: Saw shooter for "a few brief seconds." In photo line-ups, only said "he looks close," "never 100% sure," "out of all the people in the pictures, he was him." At trial, he said he was "guessing" at face," "viewed the shooter through the rearview mirror while leaning on my wife's lap,"  "my first and immediate selection was photo #2, a wrong person," fdmet with prosecutors during trial "to get their ducks in order."
Jendayi Love: viewed shooter through "the rearview mirror," "for a few seconds," "two quick seconds," "took close to five minutes" to select Ewing's photo, "FELT like it was the shooter," and her height "made it a little difficult to see through the rearview mirror."
Below is expert analysis of such claims by lawyers and legal experts on the podcast series "Undisclosed" at Undisclosed Podcast (undisclosed-podcast.com)It is one of a series of six podcasts on the Ewing/Searcy case and focuses on issues related to the identifications made by the Loves.
STORY ON PRISONERS LAWSUIT V. WAYNE CO. JAIL TO COME
Ewing and dozens of others held in the Wayne Co. Jail far past state and federal mandates on speedy trials, have filed a federal lawsuit against Wayne County Sheriff Raphael Washington and WCCC Chief Judge Timothy Kenny challenging illegal detentions and torturous conditions in the jail. Numerous affidavits from the men detailing their claims are attached to the lawsuits.
For an overview of Darrell Ewing's battle for freedom from his wrongful conviction, listen to Maggie Freleng, nationally acclaimed journalist in this "Unjust/Unsolved" podcast. Previous VOD stories on these cases are listed below that.
RELATED: 
VIDEO VISITS TO INMATES AT WAYNE COUNTY JAILS SHUT DOWN, ACCESS TO FAMILIES, COURTS CURTAILED | VOICE OF DETROIT: The city's independent newspaper, unbossed and unbought
UNLAWFUL, UNJUST! RALLY THURSDAY MAR. 17 TO FREE WRONGLY HELD PRISONERS; OPEN VISITS, COURTS, FILES | VOICE OF DETROIT: The city's independent newspaper, unbossed and unbought
FAMILIES MARCH FOR MEN HELD WITHOUT TRIAL UP TO 4 YEARS IN WAYNE CO. JAIL; DEMAND "OPEN THE COURTS" | VOICE OF DETROIT: The city's independent newspaper, unbossed and unbought
DID PROS. KYM WORTHY AND DPD SUPPRESS KILLER'S CONFESSION IN EWING/SEARCY CASE? HEARING DEC. 1 | VOICE OF DETROIT: The city's independent newspaper, unbossed and unbought
DID WAYNE CO. PROS. HIDE KILLER'S CONFESSION TO MSP IN EWING-SEARCY CASE, USE DPD TO STOP RETRIAL? | VOICE OF DETROIT: The city's independent newspaper, unbossed and unbought
DETROIT: FAMILIES OF WRONGFULLY CONVICTED TELL PROS. KYM WORTHY, POLICE, JUDGES–'FREE THEM ALL' | VOICE OF DETROIT: The city's independent newspaper, unbossed and unbought
8 JUDGES SAID EWING, SEARCY DENIED 'FAIR TRIAL' IN 2010; KYM WORTHY: WE WILL PRESENT SAME CASE MAY 19, 2021 | VOICE OF DETROIT: The city's independent newspaper, unbossed and unbought
DARRELL EWING, DERRICO SEARCY IN DETROIT COURT APRIL 13, NEW TRIAL ORDERED BY 8 STATE, U.S. JUDGES | VOICE OF DETROIT: The city's independent newspaper, unbossed and unbought 
APPEALS CT. UPHOLDS NEW TRIAL ORDER IN 'GANG' SOCIAL MEDIA CONVICTIONS OF DARRELL EWING, DERRICO SEARCY | VOICE OF DETROIT: The city's independent newspaper, unbossed and unbought 
https://voiceofdetroit.net/2020/09/29/fighting-for-his-life-darrell-ewing-in-court-again-despite-3-orders-in-3-yrs-granting-a-new-trial/
https://voiceofdetroit.net/2020/07/12/free-darrell-ewing-two-judges-have-ordered-new-trials-in-innocence-case-kym-worthy-still-appeals/
https://voiceofdetroit.net/2019/10/27/darrell-ewing-derrico-searcy-win-new-trial-in-murder-case-after-nearly-two-decades/
https://voiceofdetroit.net/2019/09/17/ewing-searcy-hearing-on-jury-use-of-internet-research-on-gangs-in-2010-trial-to-continue-oct-4/
https://voiceofdetroit.net/2019/08/27/juror-in-2010-ewingsearcy-murder-trial-verdict-tainted-by-jurys-gang-related-internet-research/
https://voiceofdetroit.net/2019/02/14/sixth-circuit-orders-evidentiary-hearing-instead-of-new-trial-in-darrell-ewings-2010-murder-conviction/ 
https://voiceofdetroit.net/2017/11/27/fed-judge-strikes-down-darrell-ewing-conviction-due-to-jury-discussion-of-gang-social-media